Friday, April 29, 2005
invincible..
altho im having trouble wif my keyboard.. ill try my best to blog.. i had to use both keyboard n the on-screen keyboard for the letters that i cant press on the keyboard itself..

ok now abt the topic.. i tink most of us wants the abitlity to become invincible.. by using spells, magics, cloaks n all.. sometimes come to think of it being invincible is so much fun.. for guys especially.. u get wat i mean..

but the topic was not meant to be the ability to become invincible but feeling invincible itself.. or being the shadow of others.. there's a malay saying goes like "bagai melukut di tepi gantang ada tak menambah, tak ada tak mengurangi".. im sori i cant transalate it into english.. but the meaning is with or without him/her ard it's still the same..

the inspiration where i got to rite abt this topic is when i watched "Kids United" on kids central.. it's abt nelson(the lil bro) whose elder brother(benson) went for a trip to Penang.. his parents were like not noticing the presence of nelson.. even his frens.. it's been always benson this benson that.. n yeah.. for ur info that's how i feel..

eventho my late bro is no more here in this werld but he's always the one ppl look up to.. it's always "if abg were here he wld do this n that" and all kinds of stuffs.. im juz his shadow.. without him im nobody in this family... that's y im not always home.. coz when im home i seems invincible.. i do know dat my parents care for me but it's different.. furthermore i got two sisters who needs more attention.. i know they are still young but cant my parents juz give me the same attention i needed???

like juz now... wif a furious voice my mom woke me up for my suboh prayers.. but when it come to my sisters her voice will change.. to a more loving voice.. y cant she do the same to me?? coz im older?? coz im stubborn? n yeah when she's off to werk.. cant she at least says bye to me? instead she scolded me bcoz i ACCIDENTLY slammed the door.. haiz.. n then wif this going on she still got the cheek to say that we seldom have any conversation.. i would like to ask how?? she's mad in sight of me.. am i the one who always makes mistakes?? im only human for god's sake..

then my dad... his jokes his laffter was all abt me.. yep.. i get insulted by my own father most of the times.. who wont take it to heart if the insult came from his own flesh n blood?? i donno wat more to type.. rite now im juz feeling invincible...

fyi, im not here to talk bad abt my parents.. maybe im the one who is not a gd son.. so plz dont blame them.. im juz typing out wat i feel.. coz it's the only place i can type all the content in my mind...

im sori...
Posted by Fr3aK[A]z0iD at 4:32 PM
Wednesday, April 27, 2005
Boo!~
since ive have notink to do YET.. i'll update this blog of mine. hehehe boring actually sitting here wif an empty stomach n then notink to do...

ok yesterday actually planned to stay at home but yeah... sometink happened so yep... for more info read azlina's blog or hidayat's blog.. n yeah there's some pics... for pics click here n then go to jalan2...

i tink dat's all ah.. hehehe ok bye bye
Posted by Fr3aK[A]z0iD at 11:07 AM
Sunday, April 24, 2005
B4 Anytink I Wld Lyk To Apologies...
be it sissy, unreasonable, emotional or watsoever u want to call me go ahead..

im always be the one giving in, im always the one being into blame, im always the one who got to understand others, yeah it's always have been me, muhaimin!

may i ask u guys one simple question? y u guys have to treat me dat way? y mu u guys step on my head when i give u face? y? juz a simple y?

for all of u guys info.. im trying my best to understand each n every of u.. im trying my best to control stress, anger n all negative tots..

but pls.. for once understand my situation n my responsibilities..

as a student, a fren, a close fren, a trainee, a son, a big bro n lots more...

my shoulders are heavy enuff.. i dont mind it all actually...
i just want u guys to understand dat's all..

if u guys think im not the person to be a fren im not suitable or watsoever..
u may leave me but pls let me know so dat i wont come bothering..

sori once again...
Posted by Fr3aK[A]z0iD at 1:46 AM
Thursday, April 21, 2005
Camp Eagle
yeay!! im back from the TRAINING camp... heheheh.. luyckily i survive dat BLOODY(but dont wori no blood shed) camp... ok here goes my essay of the camp...

Day 1:

Meet herman at the b.stop n proceeded to block L together.. when we reach there.. the seniors were like asking us to go to have our lunch 1st... since me n herman had had our breakfast.. we juz went to the south canteen to have a drink.. there.. we saw fizah n dan.. chit chatted for a while.. n off we go back to blk L.. then.. we were ushered to our so called "bunks".. after putting our bags there... we were gathered at a small square at blk L.. to play some ice breaking games.. btw the instructor is Sir Kelvin/Sir Calvin..

the 1st game is eggs, chicks, chickens n humans... yep it's a simple game... from egg evolve into a chick.. from chick to chicken n from chicken to human.. yep n the rules for evolving is to challenge ur same kind n then evolve up to human... yep n im the 2nd one to evolve into a human...

then we left wif 4 eggs, 14 chicks n 8 chickens... but!!! the catch is.. human got to do the forfeit.. coz sir kelvin said humans entertain better than eggs/chiks/chicken.. wtf.. but it was fun lah... hehehehe... after the game we were split into our own grps... n im in the last grp.. grp 8 the name is "The Matrix"... hehehe.. our cheer was ok lah... n then... here comes telematch...

1st: paper plane throwing... yep.. n my grp got 8 pts n we r the winner...
2nd: blind-fold n chop thingy... that's how i lost my voice i guess... n we got 2nd dis round
3rd: jumping game.. i donno how to explain but it's fun.. n yeah my grp only manage to get 1 pts for this...

so overall for the 1st telematch our grp got 2nd place...

n then back to blk L to have our dinner... n yep it was so tasty! hehehe... then 2nd telematch.. it's like from station to station to station.. donno how to explain.. n yeah we got 2nd placing again... n then tym for shower.. n then *poof* off to bed...

Day 2:

woke up at 6.30 am... but actually we nid to assemble at 8.30... wtf.. but it's ok.. more tym to prepare... n yeah 3rd telematch... so called treasure hunt game.. the clues given is damn tricky... but my grp manage to complete all 10 stations... altho there's flawed here n there...

n yep... my grp skipped lunch juz to win this race.. thanks to our grp-mate,theresa(i tink}, we went hungry until dinner tym.. n dinner is a buffet from south canteen... n yeah it was damn nice... wooohhooo... n after dinner we played darts & dare... the last telematch for the whole camp... the game was funny... n yep.. overall my grp got the 1st place!!! three cheers for matrix!!!~~ hur hur hur... winning the telemath we got ourselve a nougat.... oklah it was nice... n then we shared our winnings with the last grp.. n yeah.. they share their "treat" too... the "treat" is... bread + biscuits + chocos + wasabe... luckily the thing finish b4 i manage to get it... heheheh.... n then the grp merge.. into one big grps... n two leaders was elected.. andrew n theresa...

the first game for the whole grp is tower of atlantis.. the game include water so yeah.. we are wet... hehehe... after the game we went to shower n *poof* off to bed...

Day 3:

we got to wake up at 6.30 coz we need to assemble at 7.30 n yeah... now the standardize thigy starts.. haiyooo... it's so f-ing tedious... but it's ok... it's suppose to be a TRAINING camp...

n then we played some games.. which took us ard 2 hours 50+ minutes... n then as a forfeit we need to play a casualty thingy... n i opt out as my asthma is back... but then again looking at how hard my grp got to stand the pressure.. i decided to help... it's torturing me.. but wat the hell.. juz hold on... n then one of the "fake" casualties became a real casualty as his hands are cold n his legs cannot move... so we decided to stop the game... n get scolding from sir kelvin... y dis y dat y n y somemore...

had our lunch.. n then assemble again to close the camp... wif sir.. but no... the seniors need to talk to us abt the planning thingy... so we leave the camp at 5... aiyooo that's way past lunch time... n then herman n me went to clubroom n put our bags there as we need to bath.. this tym round i took my own sweet tym.. hehehe...

n then.. decided to lepak n see the silatmates training...by that point im feeling very cold n weak... but manage to lepak wit them for a while at mcD after their training... decided to take a cab home.. but the bus arrived 1st so... took the bus... n yeah the head was spinning like mad...

as soon as i reach my room... w/o removing my socks... i lie down on bed... by that tym my head was as heavy as ever... n then get scolded by my mom.. hehe.. n then.. cannot sleep... i was like a zombie by then... n then at 2.30 am.. i took panadol... n off to bed... luckily this tym i can sleep soundly...

i woke up feeling a bit tired.. n headache... but here i am.. typing my blog... so.. hope u enjoy reading wat i've been tru...
Posted by Fr3aK[A]z0iD at 2:39 PM
Sunday, April 17, 2005
Erm... camps...
listening to "Mr. Lonely-Akon" wif the cute voice.. hehehe like chipmunks.. i actually miz chipmunks... the mischievous red colored shirt, alvin, the smart blue shirt, simon, n the chubby-and-always-hungry green shirt, theodore... n of coz their guardian.. DAVE... hehehe...

yep..
2moro or another 12 hrs... im off to camp eagle... yep the camp for the future-OGLs.. still nervous abt the grp im gonna be in... nervous abt the ppl... nervous abt the activities... yet im excited... hehehe...

but..
i donno how to survive.. as my asthma have been attacking me... the camp sure will be abit of running... n yeah... exercise... hmm.. hope the inhaler can help me live.. hehehe...

ok i tink.. till wednesday... hopefully i have the energy to type out wat happen during the camp aite???? so an essay from me by the end of dis week... till then.. tata...
Posted by Fr3aK[A]z0iD at 11:56 PM
Tuesday, April 12, 2005
Plans after XMs...
since i donno wat to type so let's plan for the holidays wat am i going to do.. wooohhoooo....

2moro: bbq at ECP wif D-2 class...
18-20: camp eagle
maybe: go to england to visit my grand-uncle for more than a week
planning: go KL wif syawal n whoever coming
3 of those days: orientation for freshies
almost everyday: lepak session wif whoever that ring me
every friday n sat: kompang training @ kolam ayer c.c

i think dats all.. hehehe for now... hehehehe...

btw juz now.. bcoz of hating to stay at home n rot.. i went out at 11.30AM wif no plans and all.. i sat at the b.stop for almost 1/2 hr b4 deciding to go to orchard to catch the movie "install".. after dat took 65 to tampines n yes it's a very long journey... i slept at most of them... wokeup when it reached bedok reservoir... so got to wait for syawal(yeah the cute cuz)... 1st we decide to go to biji kopi(coffeebean) but yeah decided to drink hot drinks as it was raining... but yeah.. azim called n we decided to wait for him at tamp... but... he got his so called interview at simei...

as an adventurer(chey!!!) me n wal decided to walk from tamp to simei... n yeah.. it was quite boring to wait for azim to finish his talk.. n then he finish!!! yeay!!! we went to one of the blk at simei n yeah i still remember the block number.. it is 254.. n slacked there for a while.. n went back to tamp.. slacked at kampong chai chee restaurant... then came ace(nizam) n mat(sabiq)... then i went off for a while to meet a fren... then went back to the place where we slacked... n yeah.. laff n all... so at 9.30 decided to go home.. but we leave the place at 9.40.. hehehe..

reached home at 10.30... reast for a while.. n blog-hopped n here i am... blogging.. wooohhhooo!!~~~~~~~~~ till then.. bye bye....
Posted by Fr3aK[A]z0iD at 12:28 AM
Saturday, April 09, 2005
Wooooohhhhoooo
completed my exam! ahuh! yeah! so... anybody wanna go out wit me.. juz gimme a call or msg maybe ill be free.. hehehehe.. when there's exam there's always result.. the result will be out on the 4th of may... so.. it's later... yep njoy 1st..

one whole stressful semester is complete wif juz 4 mths.. hmmm.. so total will be 8 months per year?? woohoo.. that's fast... cant wait to leave NYP.. hehehe... not the ppl... but the studies... n projects... hehehee so i'll be free as a bird(not so free as the goverment will look up for me) hehehehe

ok.. for the past days ive been slacking wif the usual bunchies of my former sec sch frens.. the usual bunchies are me, syawal, rezal n azim... yep.. hehehe.. slacking wif them will always be laff.. but there's time when serious matter arises.. so it's juz rite to slack wif 'em...

played pool, arcade n yeah bowling... my bowling skills seems improving.. but yeah.. i wont be boastful to display my score.. hehehe.. hint hint.. it's a 3-digit n starts wif 1.. hehehehe... yeah.. need to improve in my skills n then can beat the silat guys.. hehehehehe... up for a bowling match?? anyone? hehehehehe

ok as for today... hmmm... donno where to go.. got kompang training... till then... bye bye...
Posted by Fr3aK[A]z0iD at 10:45 AM
Thursday, April 07, 2005
1 more day to go...
actually another 10 hrs n 25 mins my last paper will be held at the sports hall... hehehehe yep it's maths paper... n yep u guessed it.. havent even prepare or revise or even understand the topics... so... not sleeping.. hehehe...

for the paper juz now was QUITE ok... erm.. aiming for a D.. ahakz!~ see i aim so low... y? bcoz of some stupid thing called "last minute studying"... y me like dat?? donno coz im used to it?? (tak ke bodoh aku tanye soalan jwb sendiri?)...

been slacking most of the time.. especially wif syawal... yep.. syawal.. the cuz of mine... but sori guys... he's taken.. but available if u wanna be frens..

soometime i juz wonder... am still wondering... wat is really true frens? hmmm... i donno... coz ive never feel dat kind... am i a gd fren? am i a true fren?? or am i suitable to be called a fren?? hmmm... keep wondering min... coz the answer will be told tru ur life...

yep.. suddenly the feeling of loneliness pass me by... missing him n missing her... who? u guys shld know.. the one i love most... more than i love my parents.. but they are gone.. n not gonna come back... except in my mind.. they will always be there...

am i emo?? maybe.. am i sissy to express wat's inside?? hmmm... maybe by blogging is the only way i can express... not by talking... writing/typing... yeah.. the only medium i can release wat's inside... sori...

btter get on wif the book... if not.. hmmm.. so sori if wat ive said is wrong...

till i blog again...
Posted by Fr3aK[A]z0iD at 2:05 AM
Wednesday, April 06, 2005
Since Im Bored
yep... tired of studying.. while taking a break landed on this qui... it's quite nice...

Which Incredibles Character Are You?
brought to you by
Quizilla
Posted by Fr3aK[A]z0iD at 3:53 AM
Monday, April 04, 2005
More Pics!!
seems that ive got notink to update.. so here goes more pics!!~~~ muahahaha like a fren of mine said.. cam-whore... muahahahaha here goes notink...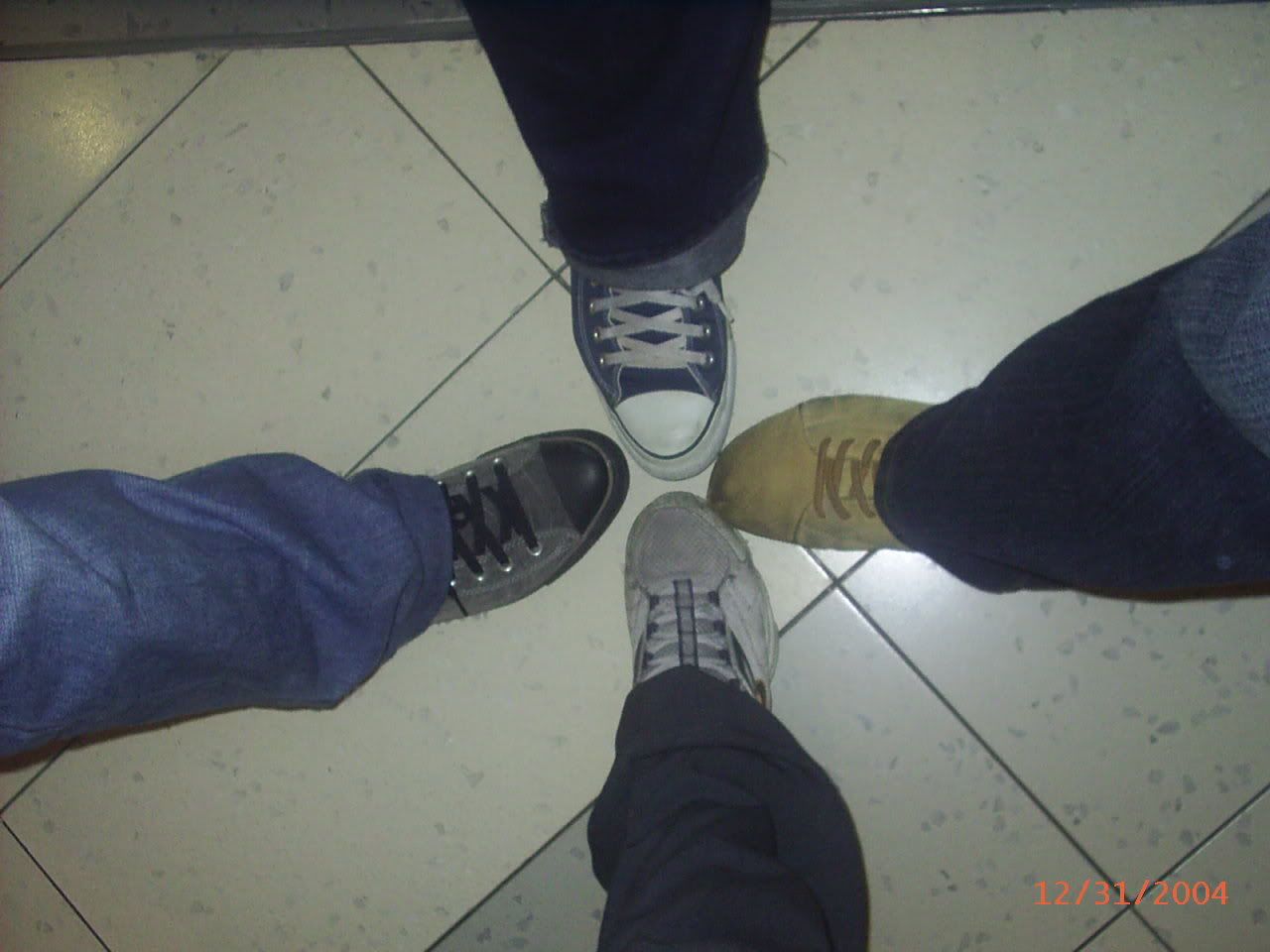 shoes!~ hehehe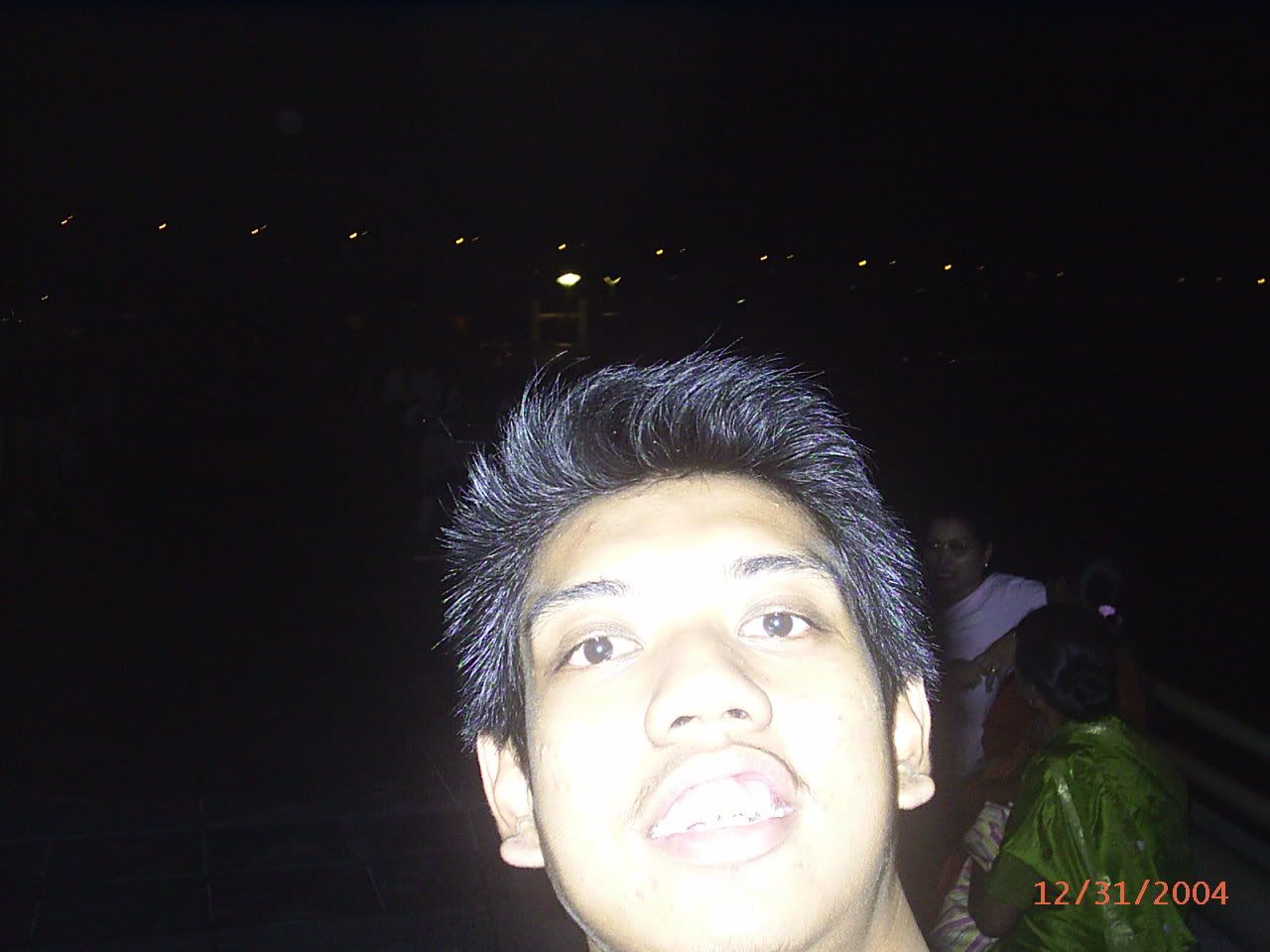 moi! me! ana! saya!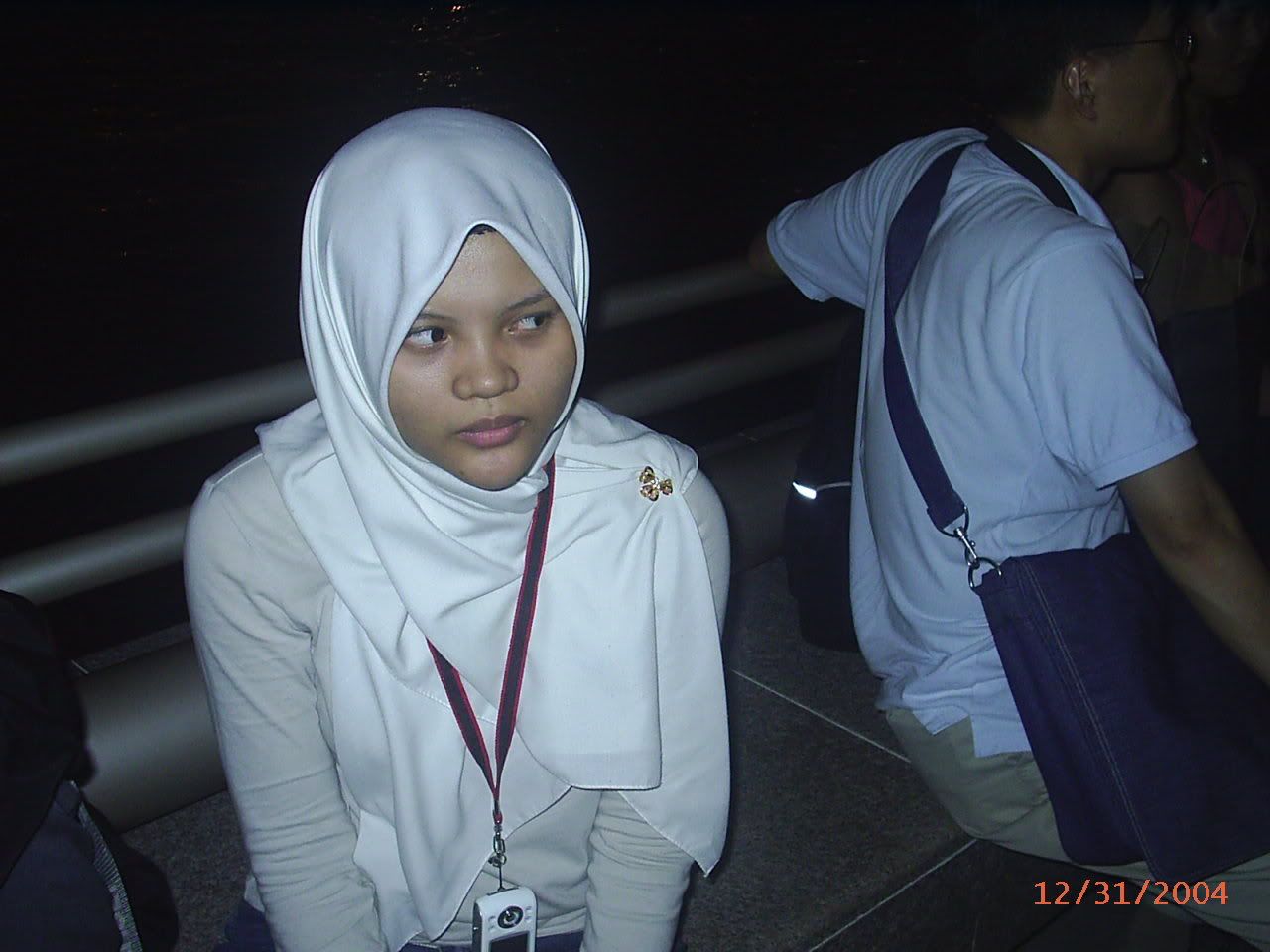 aidah!!!! y ur face like dat?? smile!!!!



azim... he's like sucking.. erm.. sucking... erm.... LOLLIPOP lah! wat u guys thinking???!!!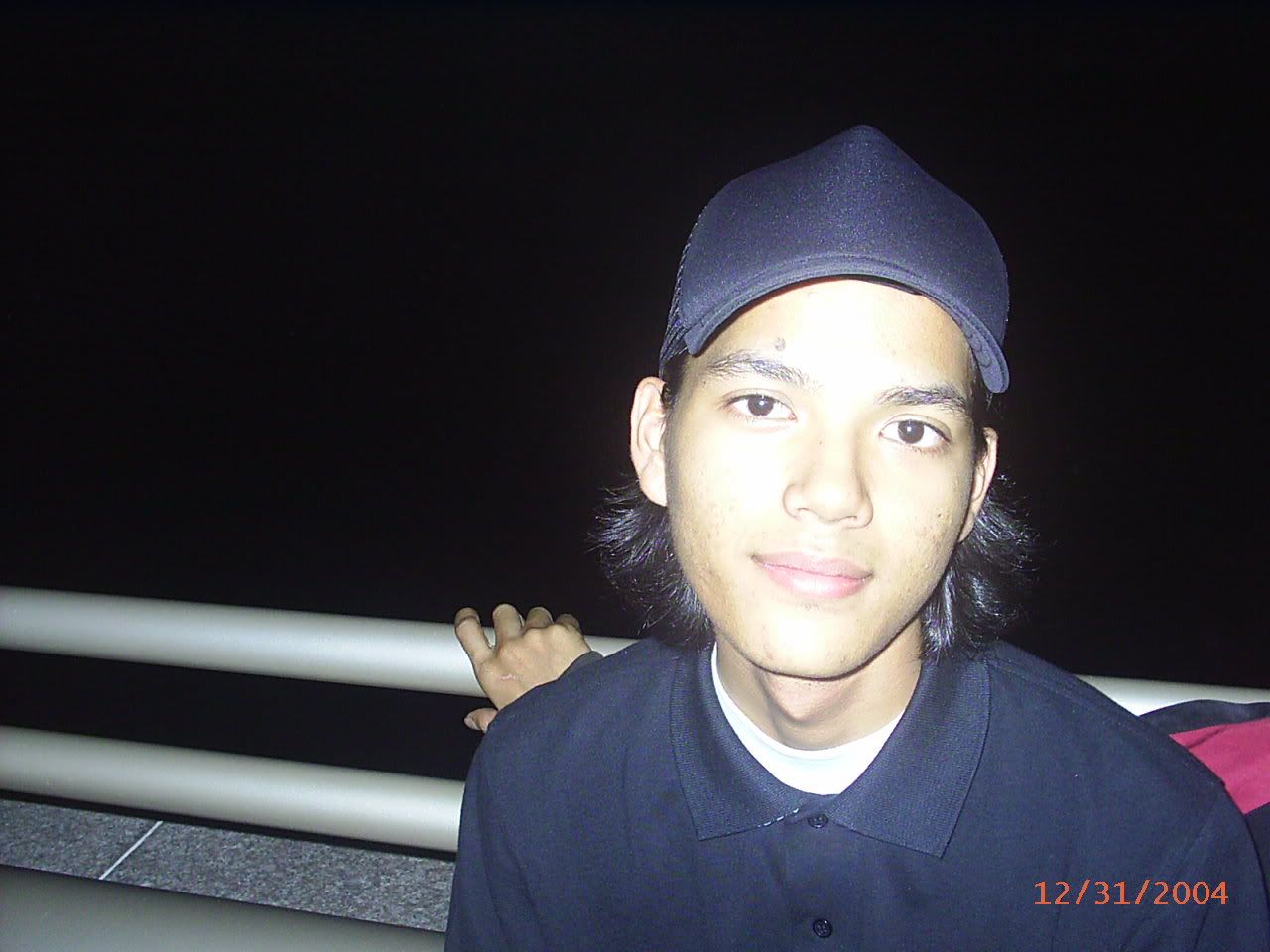 syawal! my cuz n my partner in crime.. woohooo...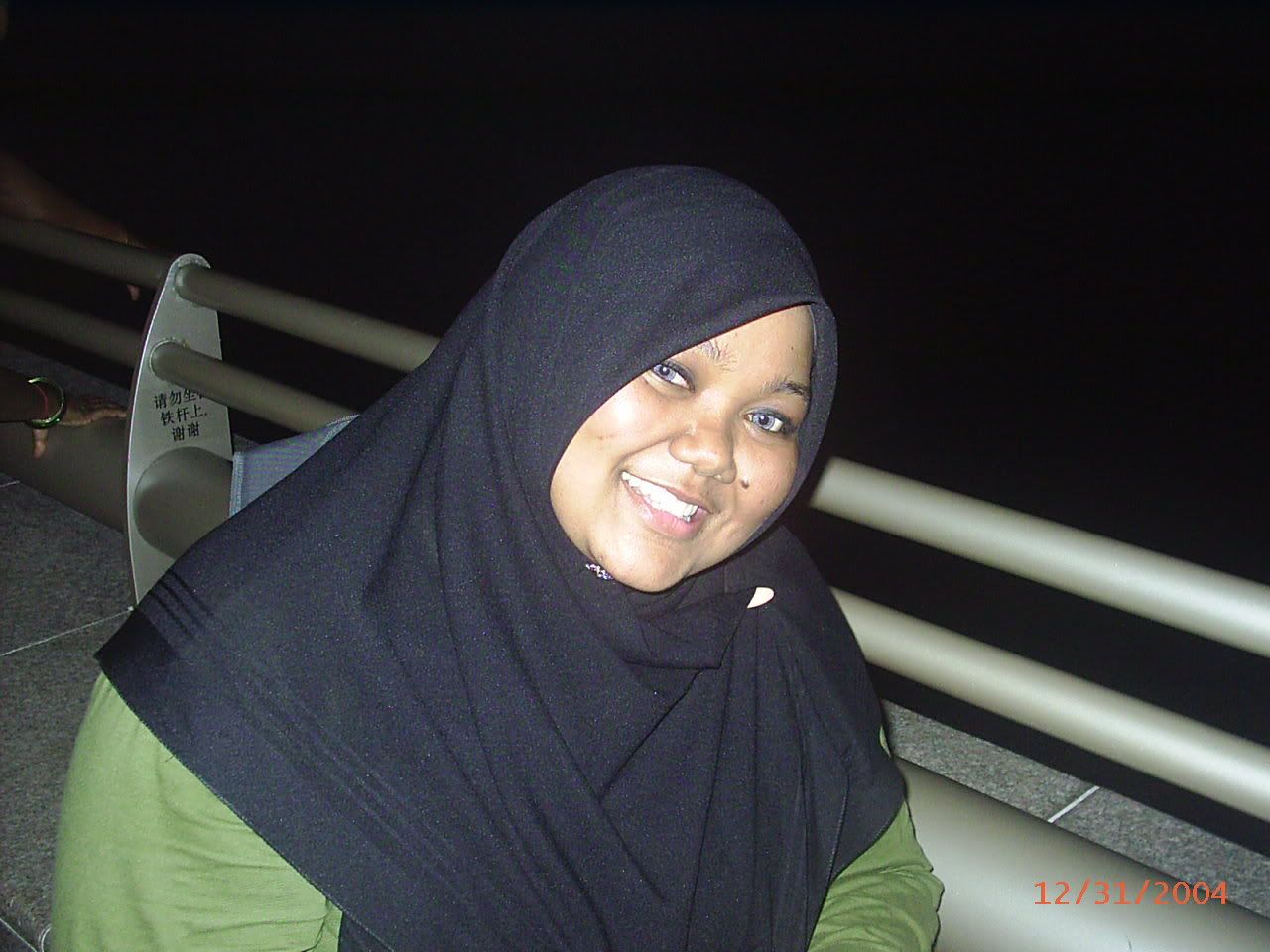 nurul.. see those cheeks?? who wanna pinch pay me ard $100 k?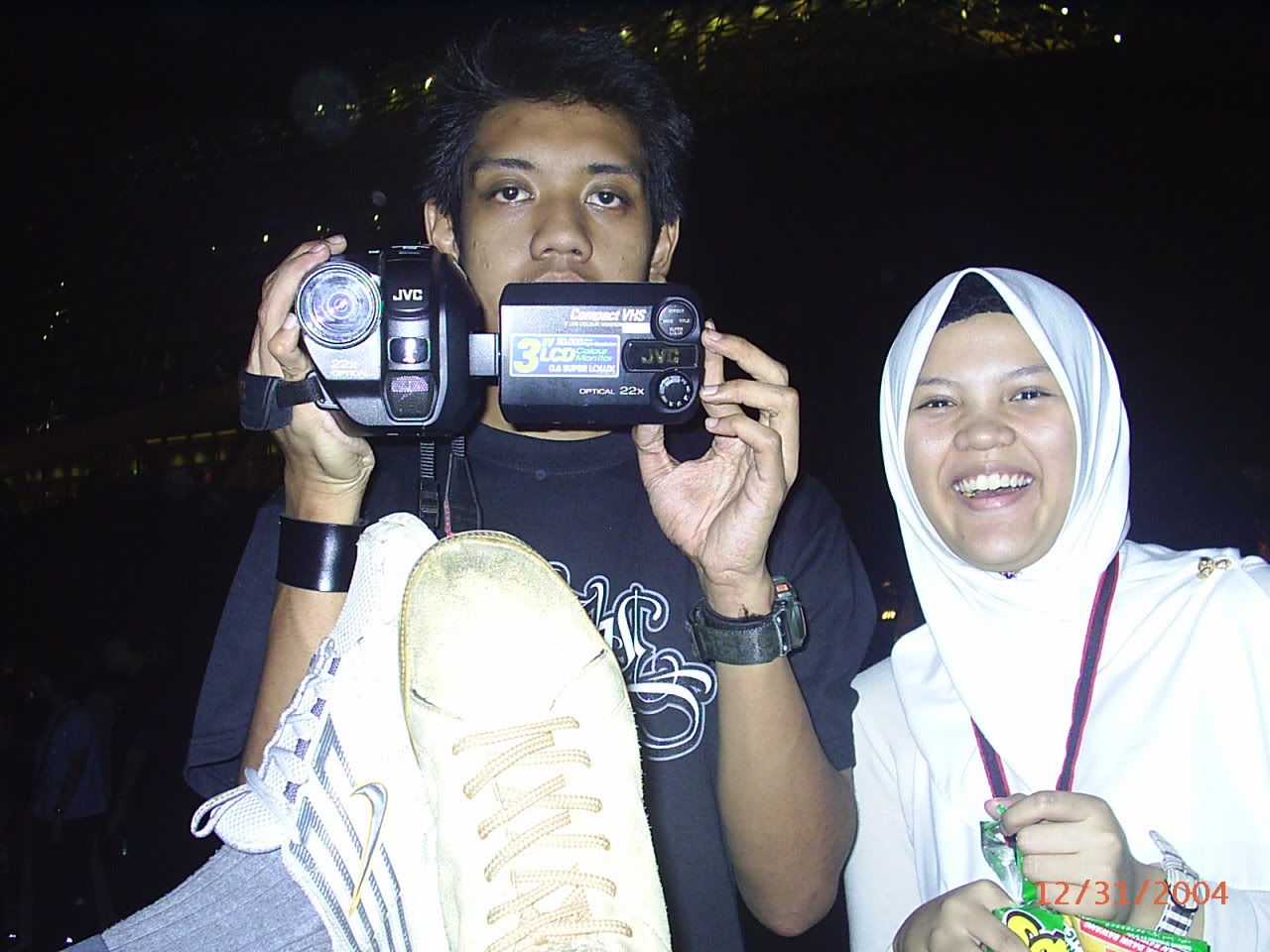 me: let me record wat u guys doing here n.. woit sampai naik kaki???
aidah: muahahaha dahsyat ah korg...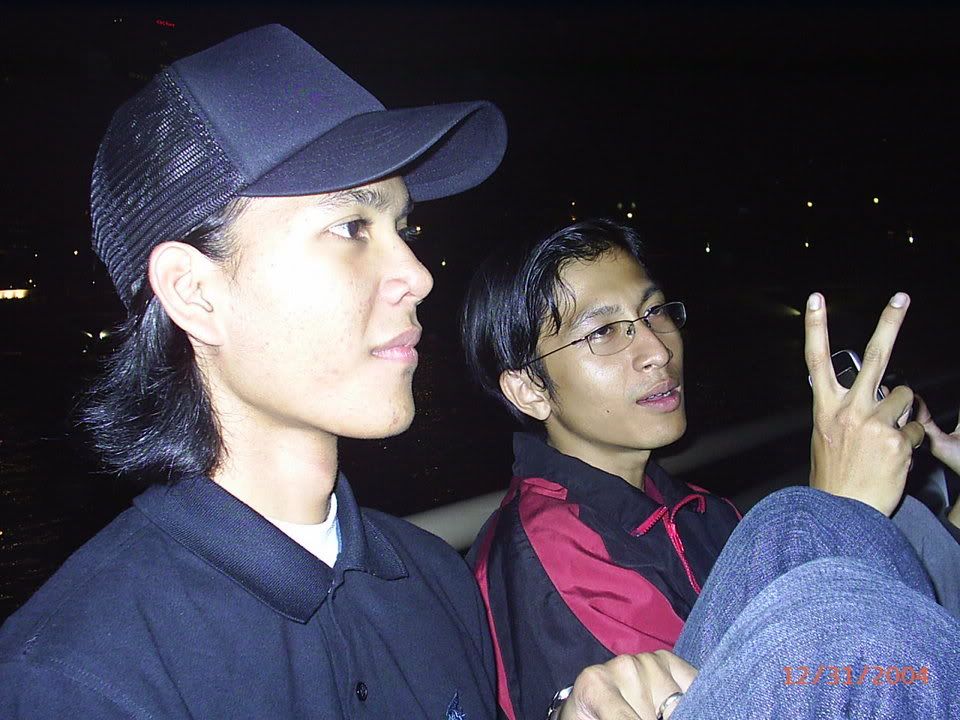 azim: peace guys.. there's no war.. so juz chill..
wal: *mumbling* wat the hell azim's talking abt.. juz look straight dont turn..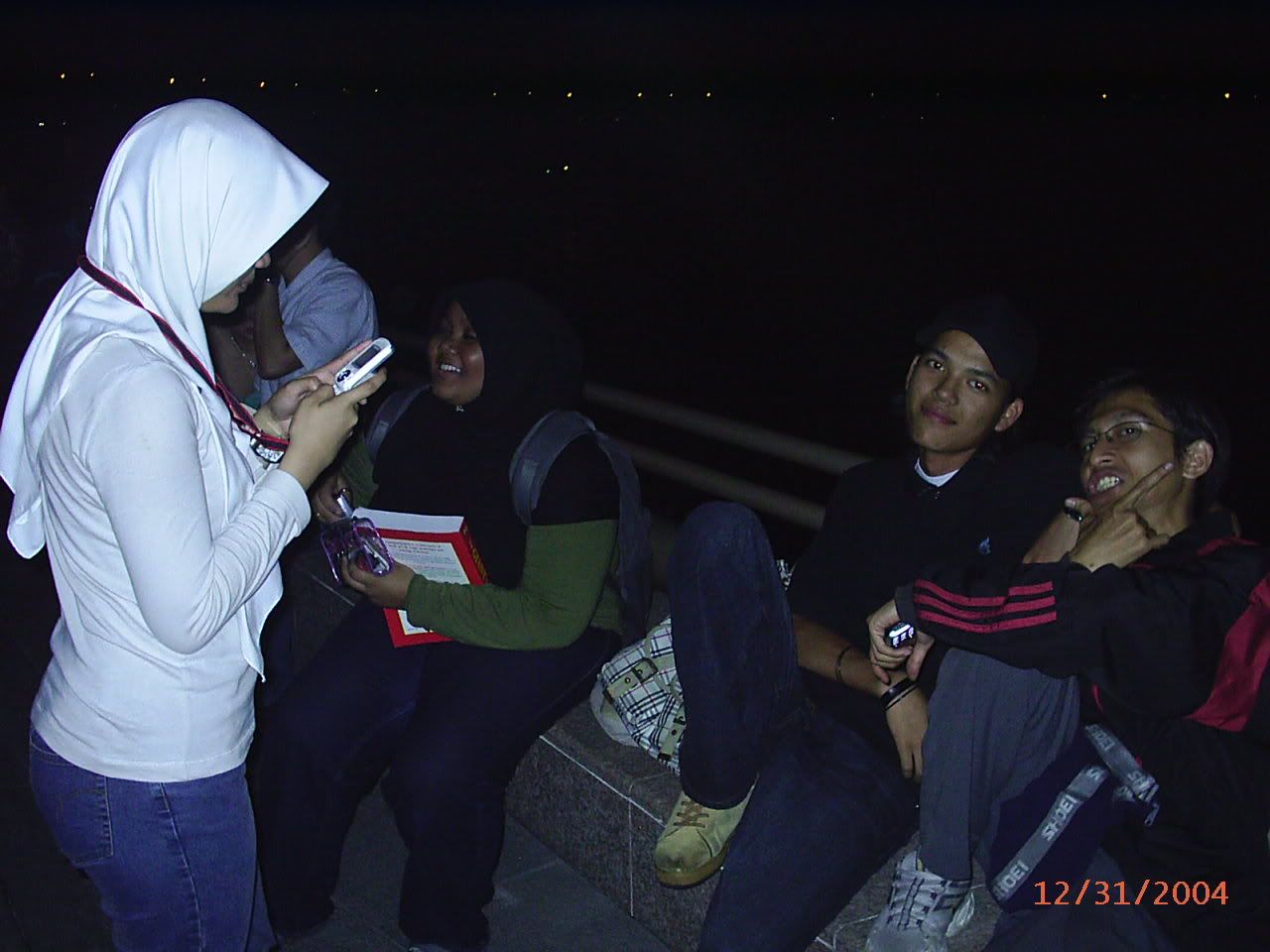 the lepak gang!!!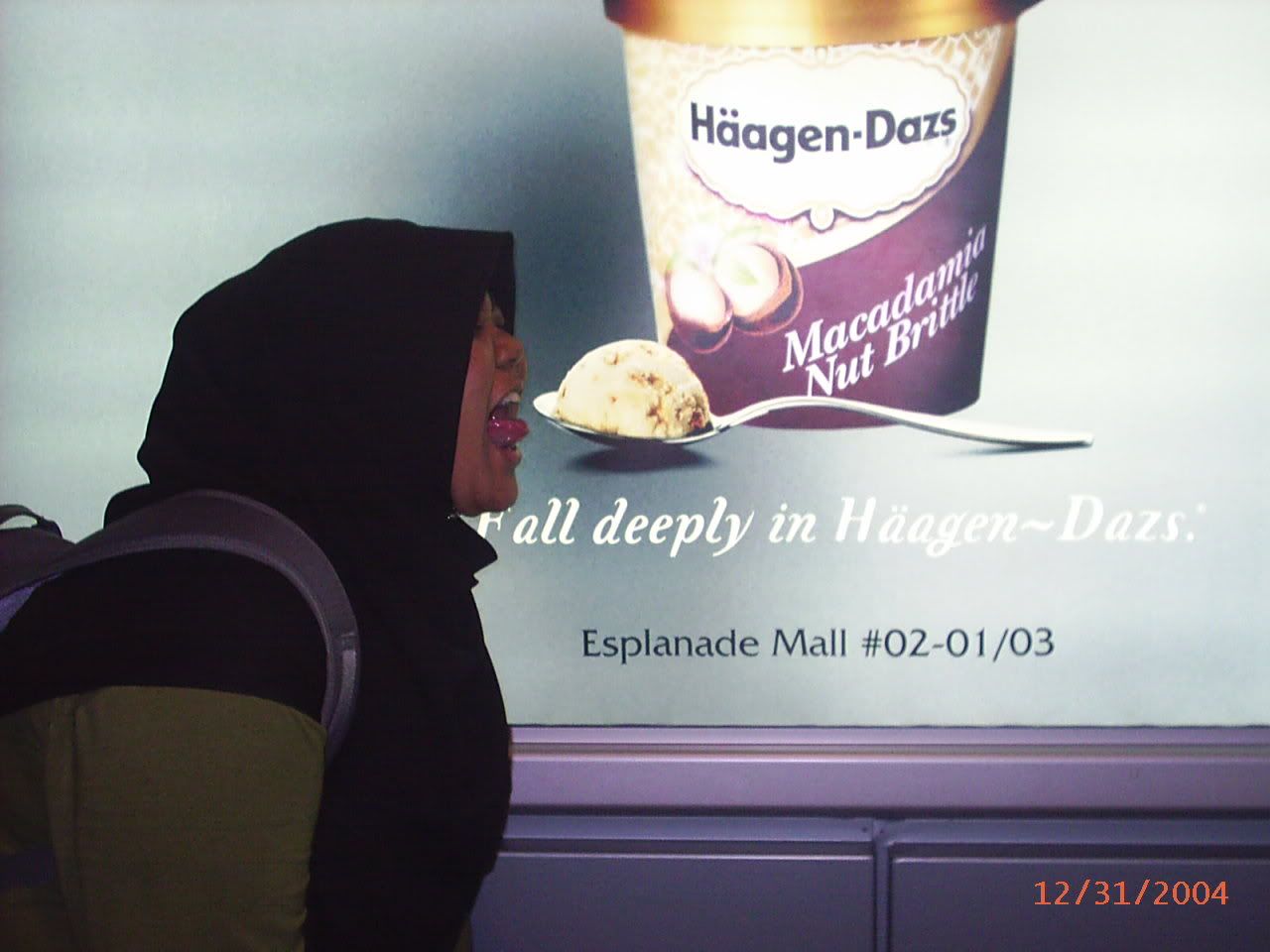 aiyoo nurul so hungry... until the poster oso wanna eat...

for more... Click Here n go to "Lepak @ Esplanade"
Posted by Fr3aK[A]z0iD at 12:52 AM
Friday, April 01, 2005
Actually There's No Skool For Today...
yep.. supposedly there's no skool for today.. ok let me tell u wat happen... i know today c++ lecture was cancel or no more lecture for c++ for this sem.. so i came at 11 for my maths lecture.. but i reached there n non of my lecture mates where there... so i called my fren... n u guessed it... my maths lecture was also canceled... so i got like 3 hrs b4 my next class..

chilled at mcD n revised my maths... hmm... n then have an accompany syuhaidah n azlina.. talked a while n yeah gone for the next class... 1st i was hepi to see my fren waiting in front of the class... n for ur info the class starts at 2... usually by that tym the lecturer will be there oredi.. but he's not there.. smelling sometink fishy i asked my fren to called him.. n yeah.. actually there's no lab!!! wtf... i go skool for wat???

so proceed to the clubroom to find a'az was alone... so slept there... while she's gone to tutorial... n then left ard 6 n met the gang.. hehehe i mean aidah, nurul, fee(mak N) n syawal... it was aidah n mak N pay today.. so she's treating us pizza hut.. yeah.. another treat at pizza hut.. n than as usual disturbed the waitress.. but no numbers for today.. hehehe...

n then ard 9.40 all decided to go home.. n yeah b4 leaving took some pics.. here they are.. njoy!!!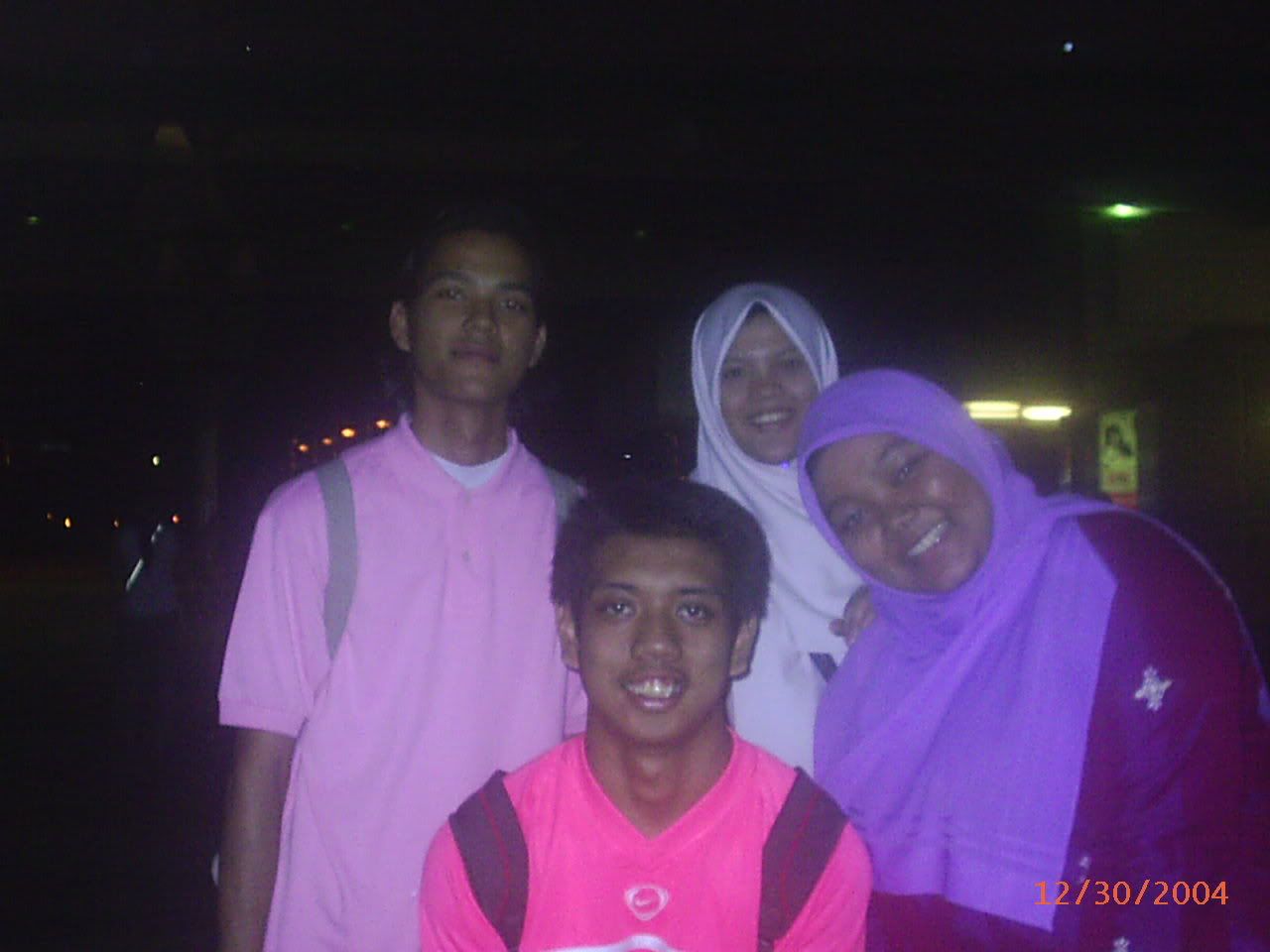 Me, Syawal, Aidah N Nurul...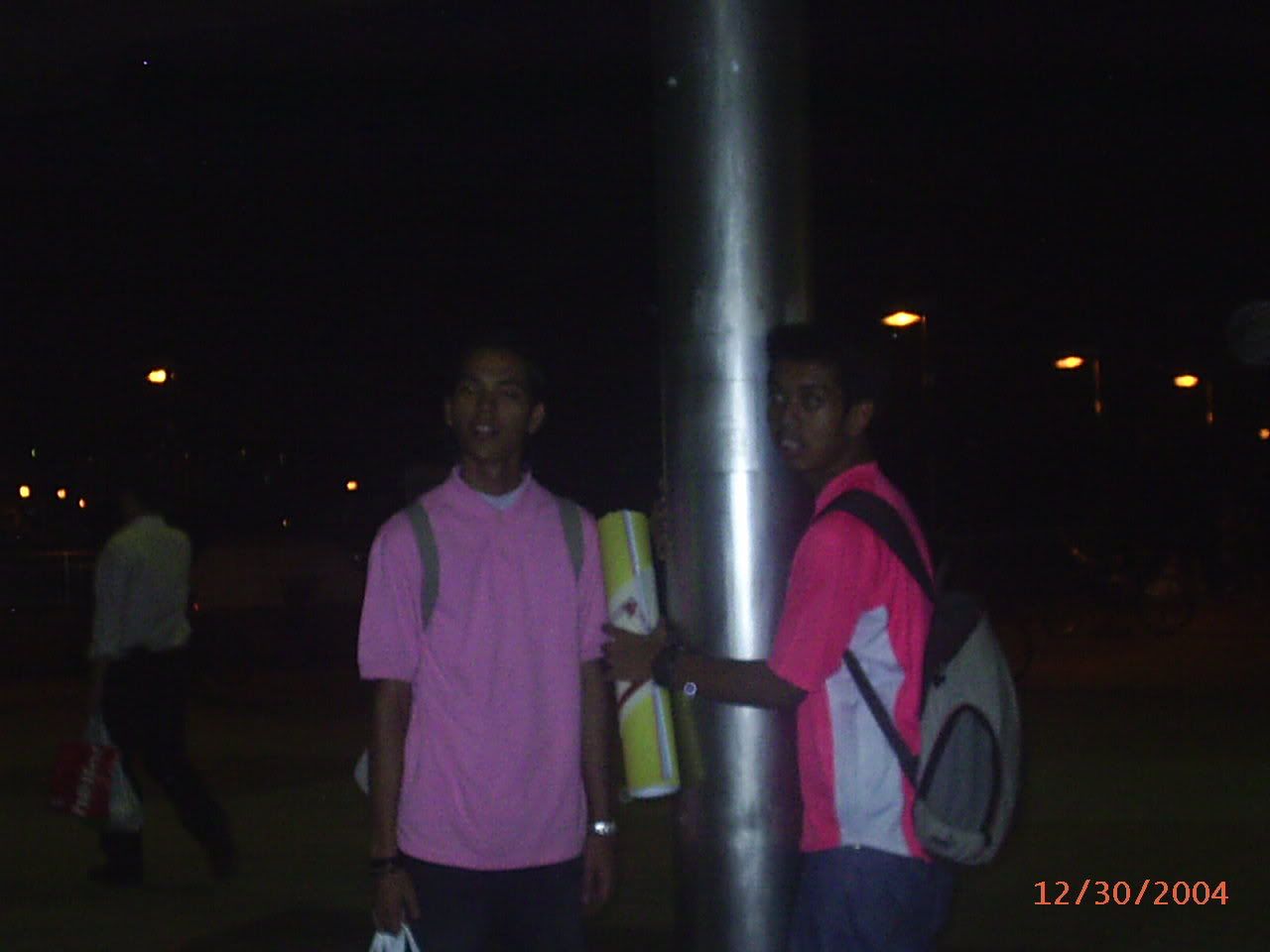 Syawal: Am I suppose to hug the post as well???
Me: Juz hug!!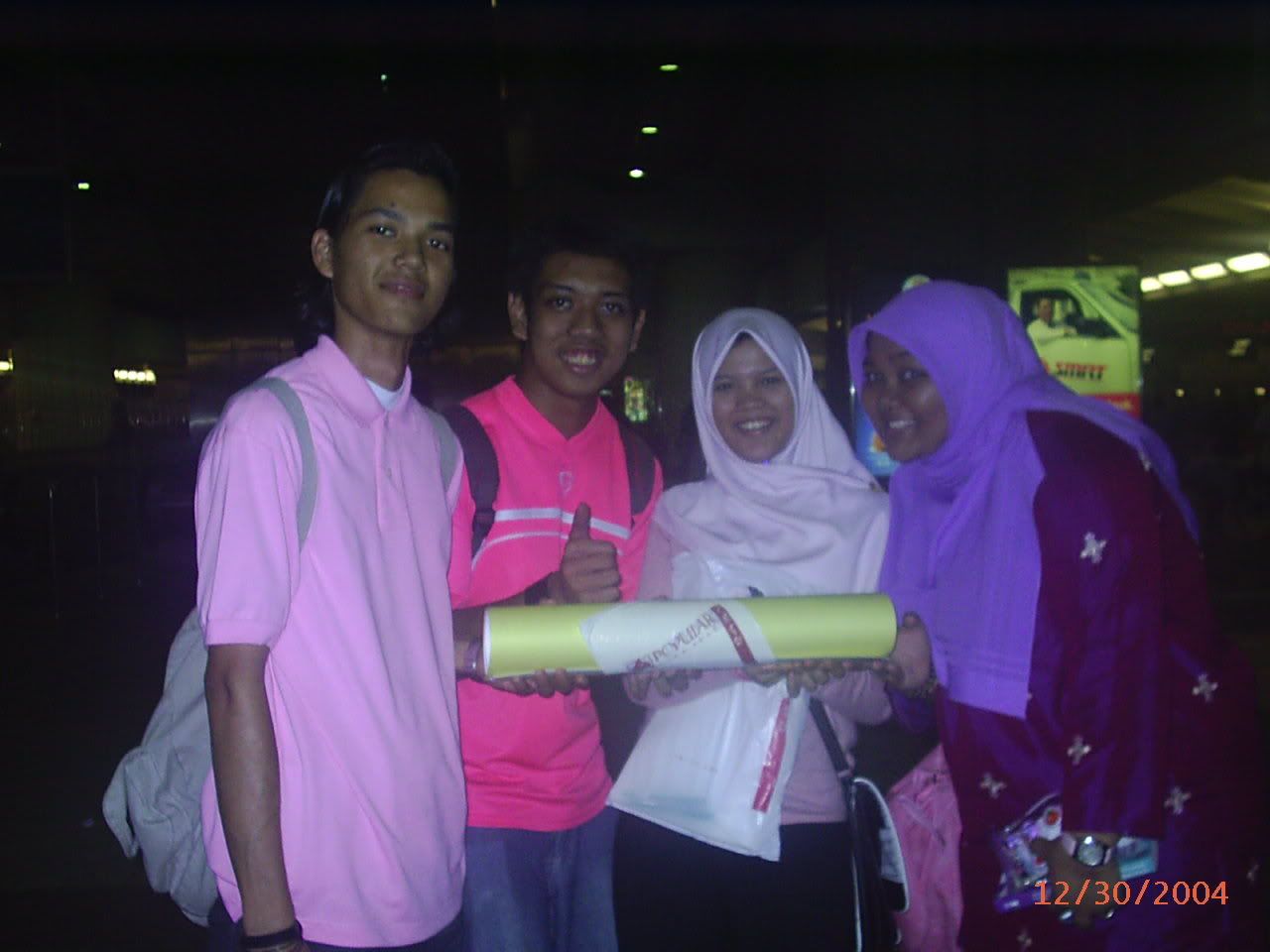 Popular bookstore.. the best vengard(donno how to spell) sheet u can get there...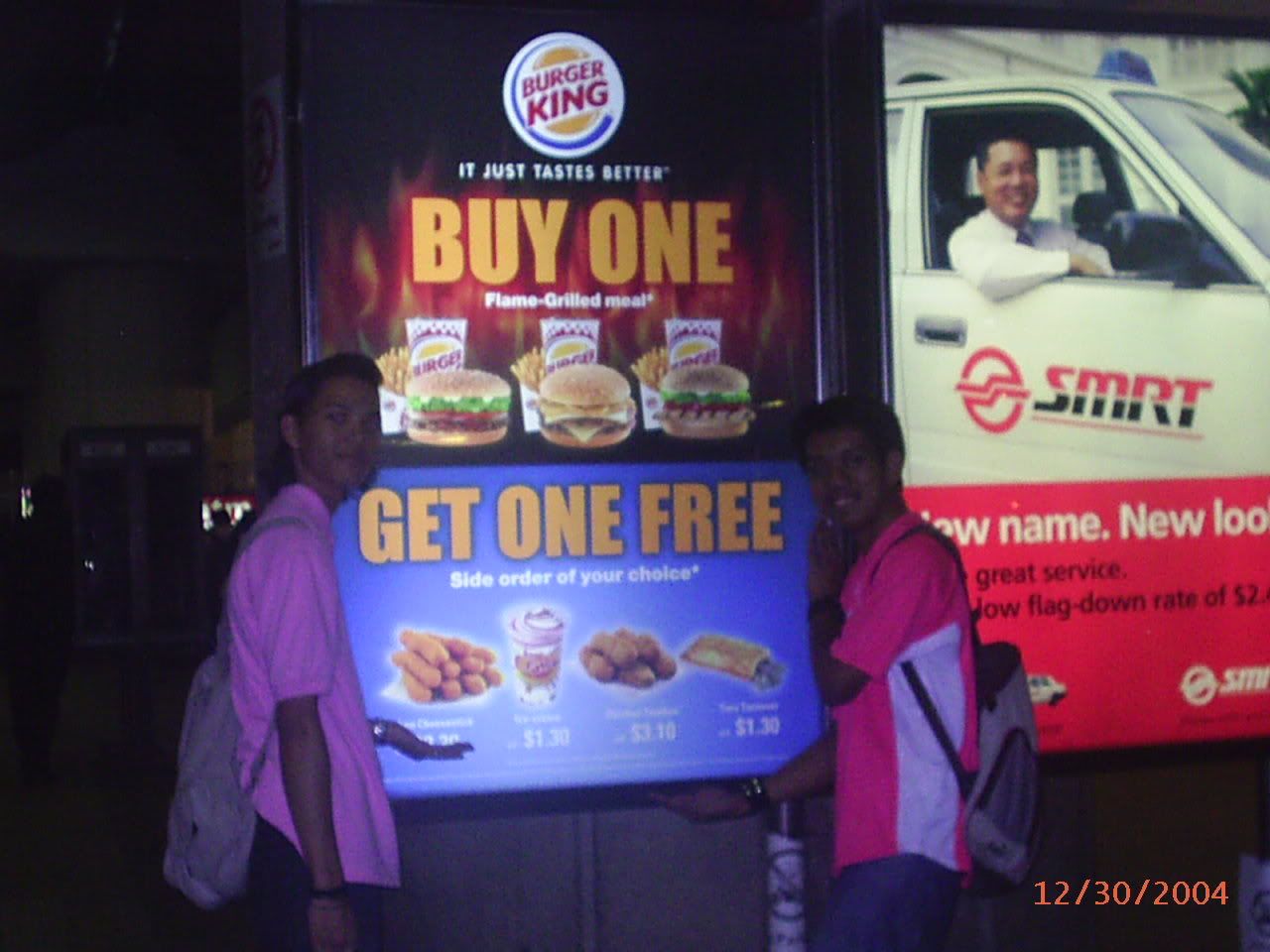 BK.. having another promotion.. dont forget to treat us!!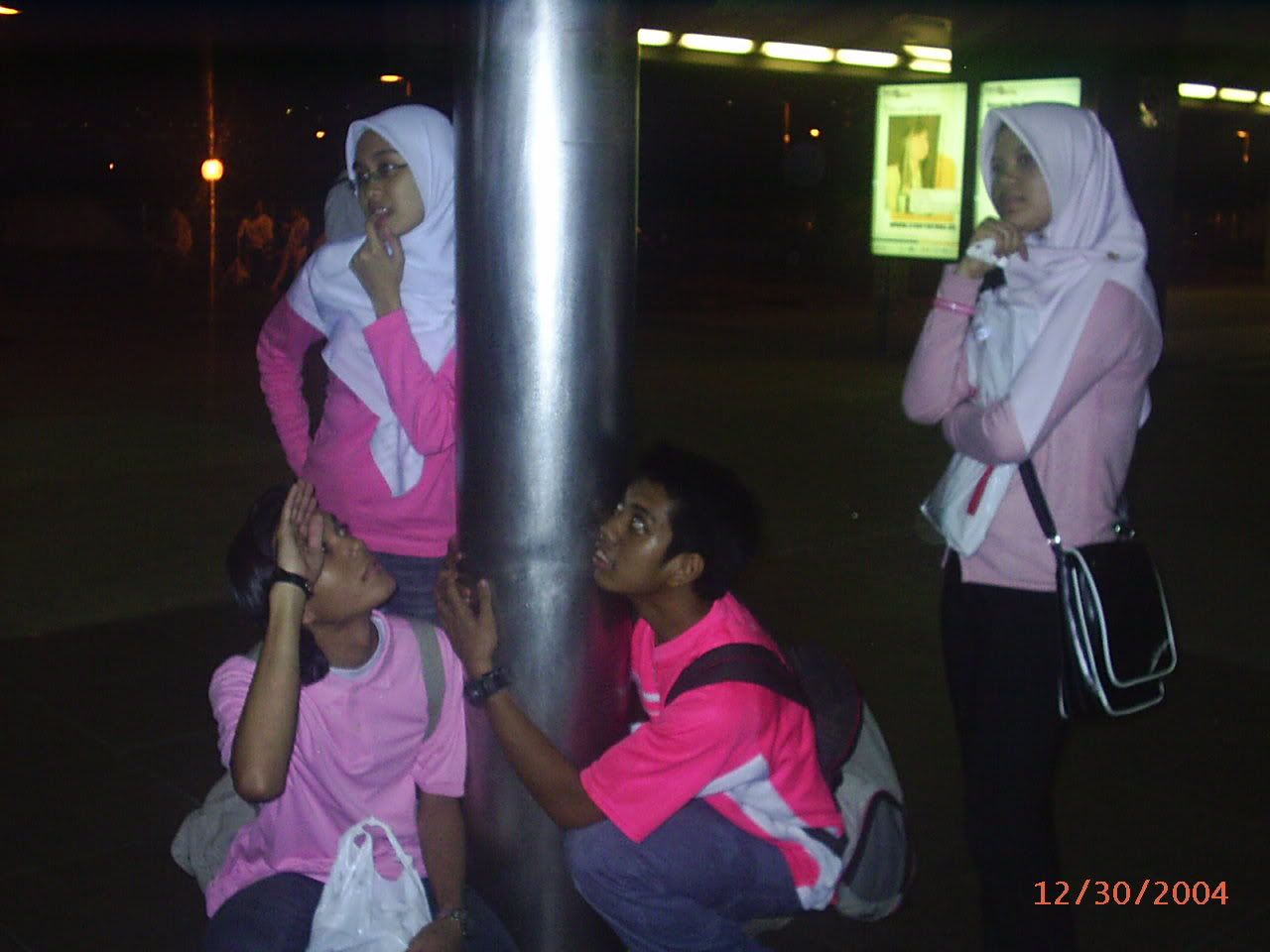 Me: Wal!! Look wat's up there??
Syawal: I see it!! it's the sky!!!
aidah: wal.. there's no sun...
fee: *dreaming* where's he....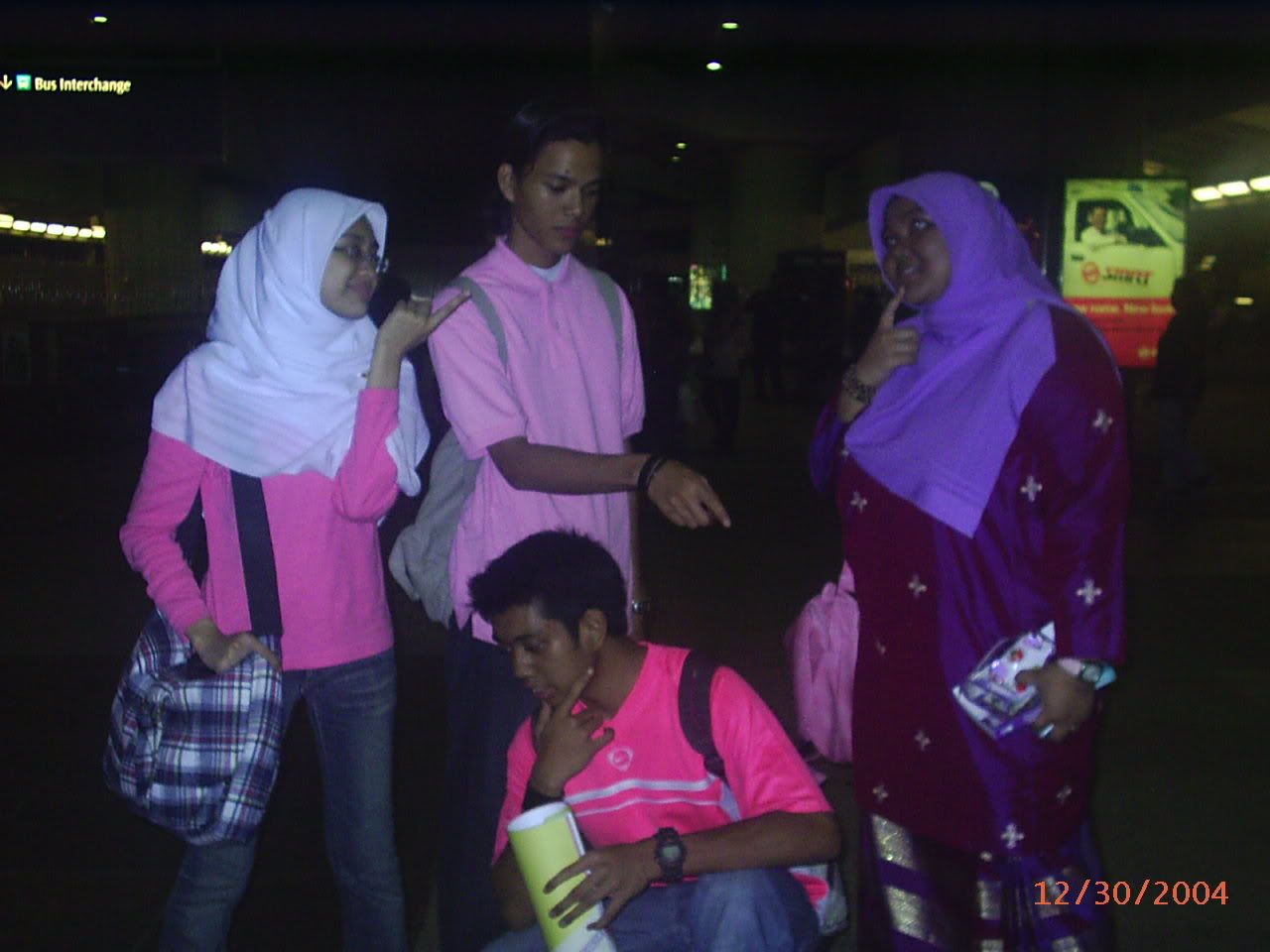 me: look!!! nice ants...
wal: those are bigger...
fee: notink better to do isit looking at ants??
nurul: ya lor...
Posted by Fr3aK[A]z0iD at 2:12 AM