Friday, July 27, 2007
Yeay!
I have finish reading harry potter.. haha..
it took me quite awhile to finish it ah.. coz the only time to read is when im at home.. and the time im at home is very the little..
guess wat i only sleept like wat?? 1 and the half hours?? haha.. damn man.. now i feel so drained.. but it's ok.. thinking abt 2moro will keep my spirit high!! hua hua hua!!!
so ppl.. that's all.. hahah.. i donno whem will i be blogging again.. but yeah.. let's wait..
Posted by Fr3aK[A]z0iD at 2:19 PM
Friday, July 20, 2007
Wise Words
it's a routine for me to go for my Friday prayers at Masjid Wak Tanjong, rite beside my primary/secondary school.. after praying it's a routine to go to the school's canteen and meet up the aunties/grannies/uncles of canteen.. it's nice to joke around with old peeps..
but today.. it's a bit different.. i think today really give an impact to the alumni form that school, an alumni like me. we had free food sponsored by our own principal, Ustaz Muhammad Noor Bin Taib, it's not abt the free food that gives an impact.. it's the talk after that..
it's a talk that really touches most of us.. yep.. 3 of the speakers, 2 of which an alumni from MWTI and the other is the principal himself.. they told us abt the experience they had during their learning stage.. the 1st speaker Akhi Fathurrahman told us abt his study experience in Medinah University which he had been expelled during his second year.. and how he manage to get back to the U and study hard until he get the cert for it..
2nd speaker is our pricipal himself.. he told us abt how his study path during early 1940s how hard it is to get a acholarship during that time.. only a selected few.. how his son, our vice principal, manage to get into a arabic U from a secular school and also he talk abt niyyah.. to put our niyyah in a correct path.. he also said that he's proud to see all those who manage to succeed in their study path..
3rd speaker.. i forgot his name.. but he's my senior batch form that school, how he told us he was caned for not memorizing the qur'an.. and all.. he quitted skool halfway tru and when to indonesia to continue his studies.. he came back to meet our very own principal.. and he also talk abt adab.. adab between a student and a teacher.. no matter how clever a student is.. it start from that very teacher himself.. so dont ever come back and point out mistakes of that teacher..
that's only a summaries of it.. haiz!~ i really nid to go for more of dis kind of talks..
Posted by Fr3aK[A]z0iD at 11:20 PM
Wednesday, July 18, 2007
Malay Survey
tak pernah2 buat malay survey kan.. dis wat i got from frenster
1. Hari ini hari apa?
:: bukan, hari ini hari rabu
2. Kamu bercuti/bertugas/sakit/sekolah?
:: Bertugas tugasan yg diberi orang atasan
3. Bagaimana cuaca pagi ini?
:: entah lah.. saya jaga dah tengah hari
4. Sekarang jam berapa?
:: entah.. byk sgt jam kat umah ni ada lah dlm 5 jam
5. Apa yang sedang kamu lakukan selain
bulletin ini?
:: sedang duduk sambil melihat monitor dan menaip
6. Sebelum ini apa yang telah kamu
lakukan?
:: sebelum aper?? tk jelas lah soalan
7. Kamu melakukan aktiviti itu
sendirian?
:: sorg lah.. blom kawin/nikah/sanding
8. Apa yang boleh membuat kamu senang?
:: tak adanya bende yg susah
9. Ok apa pula yang membuat kamu sedih
ketika ini?
:: tkde ape yg nk disedihkan buat masa ini
10. Malam semalam kamu tidur jam
berapa?
:: jam nye jumlah masih same
11. Alasannya?
:: pasal blom ada yg dibuang atau dibeli yg baru
12. Kegiatan apa yang kamu lakukan
malam kelmarin?
:: kelmarin tu hari aper? nak tau jugak sblm jawab
13. Kamu benci seseorang?
:: tk lsah sampai benci.. cume kurang senang
14. Sangat menyayangi seseorang pada
ketika ini?
:: yep
15. Apa yang kamu fikirkan akhir-akhir
ini?
:: saya berpikir tentang masa depan yg masih kabur
16. Panggilan terakhir dari siapa?
:: blom tau.. pasal blom akhir lagik..
17. Apa hidangan untuk makan malam hari
ini?
:: nasi dan sambal sardin
18. Perkataan yang sering kamu gunakan?
:: entah
19. Hari minggu yang lepas kamu berada
di mana?
:: di tempat kerja
20. Testi/komen yang terakhir kamu
tujukan pada siapa?
:: lupa lah pulak..
21. Adakah kamu bahagia sekarang ini?
:: alhamdulillah
22. Teringin menjadi terkenal satu hari
nanti?
:: tidak..
23. Apa yang kamu sering lakukan
selepas bangun dari tidur?
:: buka mata
24. Pada saat ini adakah kamu
mengharapkan sms dari seseorang?
:: tak lah mengharap
25. Dari siapa dan kenapa?
:: tkde saper
26. Pernah ke Las Vegas?
:: yap.. pernah
27. Bagaimana hidup kamu sejauh ini?
:: alhamdulillah..
27. Bagaimana keadaan kamu sekarang?
:: keadaan berbogel! hahaha.. ishk.. keadaan santai
28. Ada yang kamu teringin minta maaf?
:: semua yg mengenali diri saya
29. Kali terakhir kamu menangis?
:: entah
30. Ucapan kamu buat kekasih lama?
:: hindari lah dari dadah dan vandalisma..
31. Warna mata kamu?
:: cokelat gelap..
32. Di mana bapa kamu sekarang?
:: di tempat mencari rezeki
33. Pernah ditampar?
:: pernah
34. Di manakah tempat yang kamu rasa
paling sesuai untuk makan aiskrim?
:: di dalam mulut
35. Di mana kamu sekarang?
:: di rumah
36. Adakah kamu bosan?
:: sudah tentu.. kalau tidak saya tk layan awk
Posted by Fr3aK[A]z0iD at 12:17 AM
Saturday, July 14, 2007
wonder, ponder, powder, power, -er
this question pops out of my mind.. the question which once bothered me but i dont like to thing abt it that time.. but this time round.. i think.. this question really nid an answer.. which i dont have yet..
the question is....
"will i be remembered when im gone??? if i do how will i be remembered as??"
maybe ill be remembered as the guy who always disturb ppl..
maybe i will be remembered by all the things i have done..
maybe i will be remembered as the boy who always cry alot..
maybe ill be remembered as the guy always make ppl feel sad..
maybe ill be remembered as the guy who was called "hantu gigi"
there's alot in my mind.. i donno whther ill be remembered or not?
haiz!~ shld i even care abt that question?? i dont even know wat ppl think abt me now..
sometimes ppl are hypocrite that they dont even notice yet they still have the nerve to say they hate hypocrite..
so yah.. they mite say one thing to me and another thing behind my back.. who knows??
Posted by Fr3aK[A]z0iD at 1:01 AM
Thursday, July 12, 2007
No Use For A Title
*lits up a ciggy*
ok that's all for the post today..
ok ok lame ok..
sometimes i dono wat to update that's y the long absence.. sori hor..
i donno wat im thinking rite now.. i quit my weekday job.. so im jobless yet again for weekdays.. even so i cant seem to be stuck at home.. i donno y.. haiz!~ shld say im bz huh?? hahah bz ker hape!~
nid tym to spend with my ex-schoolmates as now they are back in SG for their i think 4 months hols.. so yep.. nid to spend this valuable tym with them b4 heading to NS.. haha..
i am still thinking on wat to blog actually..
so yah.. i think im ebding here.. btw 1 more day left!!! HA HA HA
Posted by Fr3aK[A]z0iD at 12:00 AM
Thursday, July 05, 2007
Graduation and malacca trip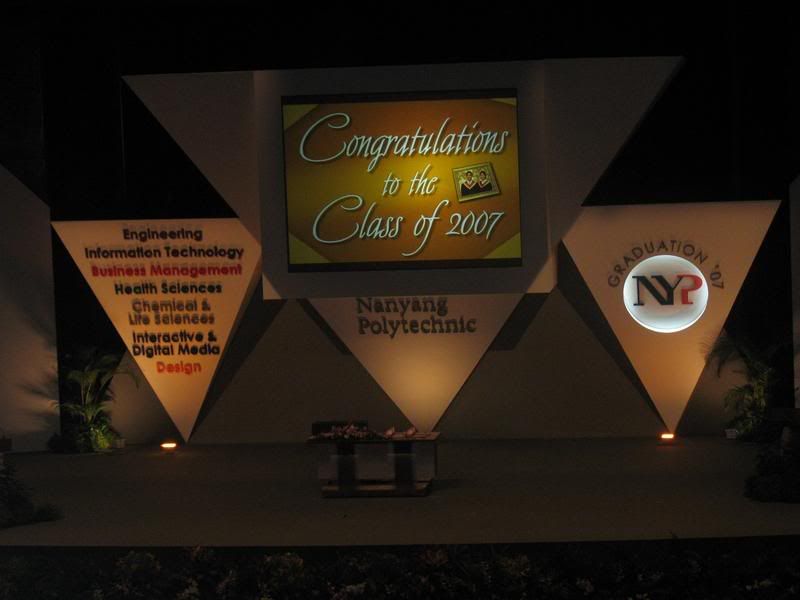 The stage layout.. NICE HUH?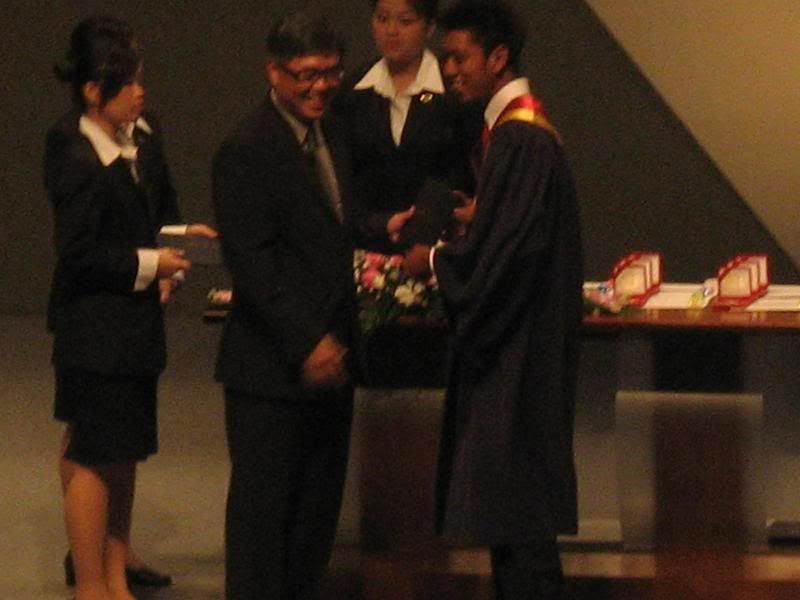 Me receiving the folder only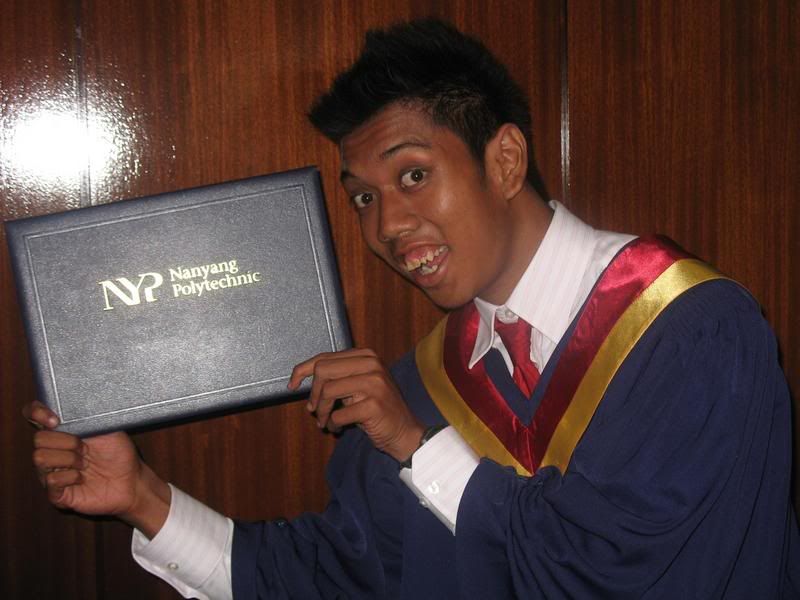 Yeay!! Graduate lah.. Diploma holder lah!!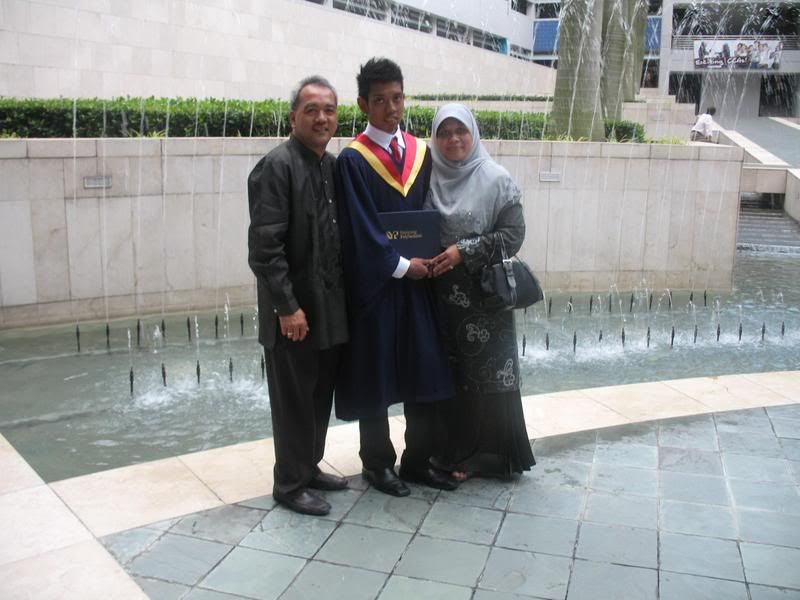 Ive Made Them Very Proud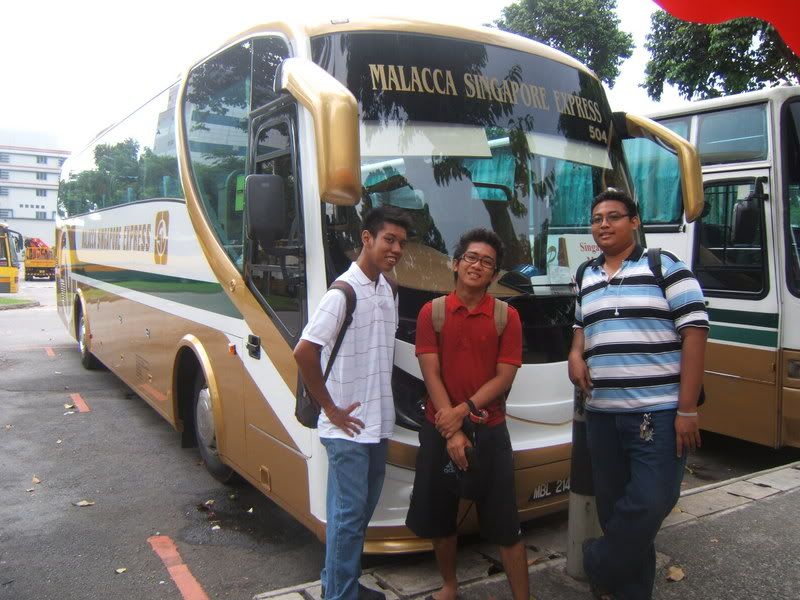 The Bus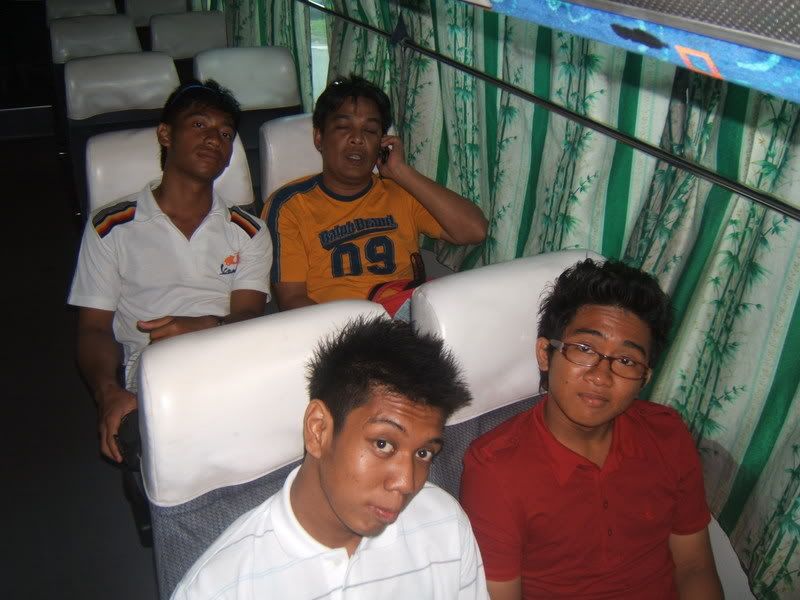 In The Bus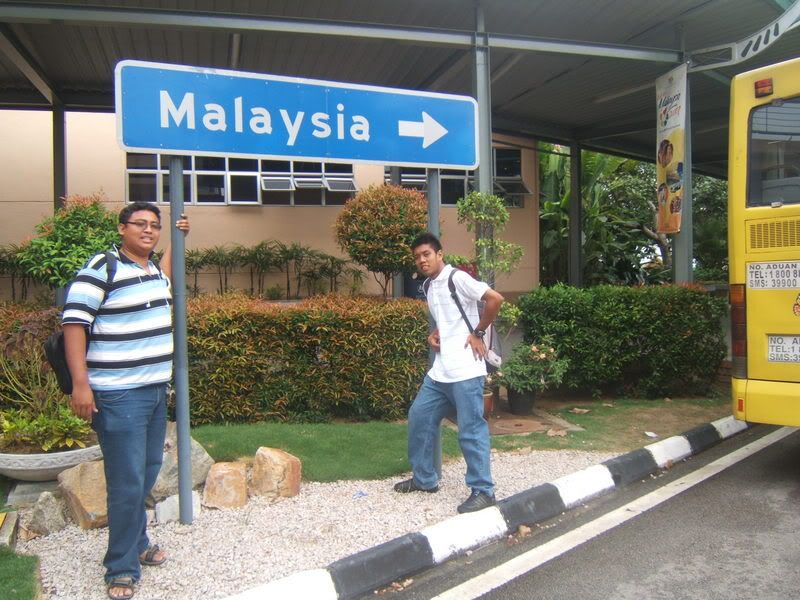 Malaysia? That Way to the bus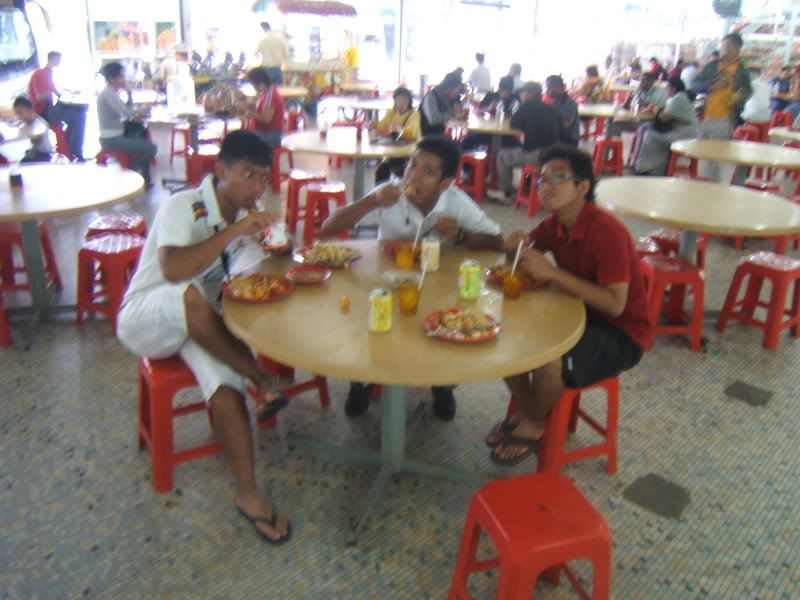 Break after a long journey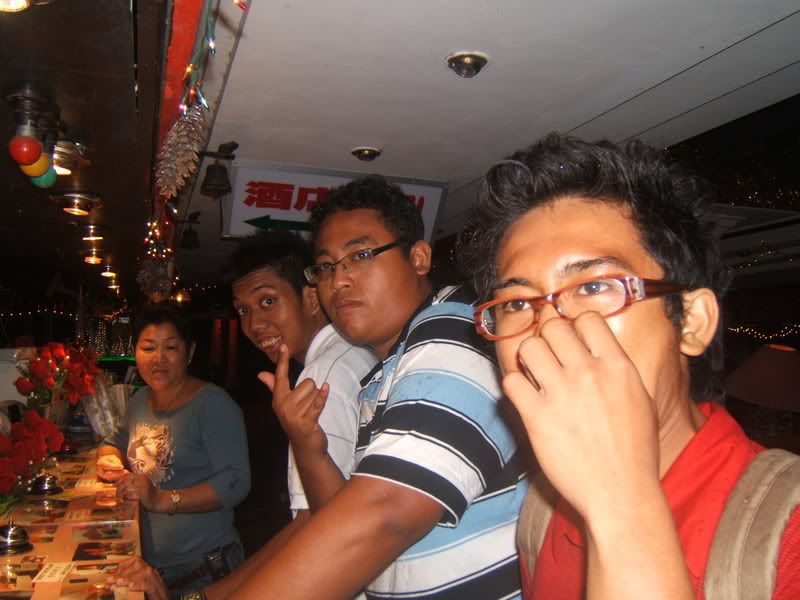 Checking In
The Bed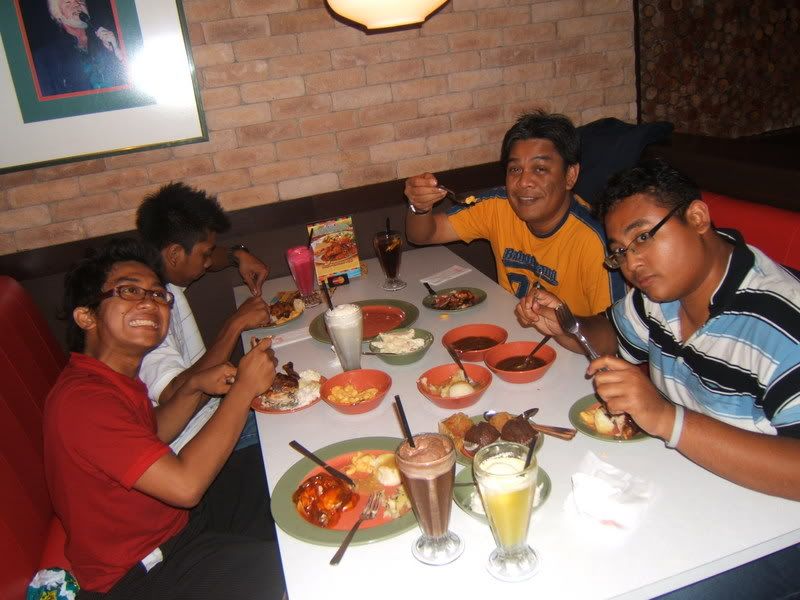 Our Dinner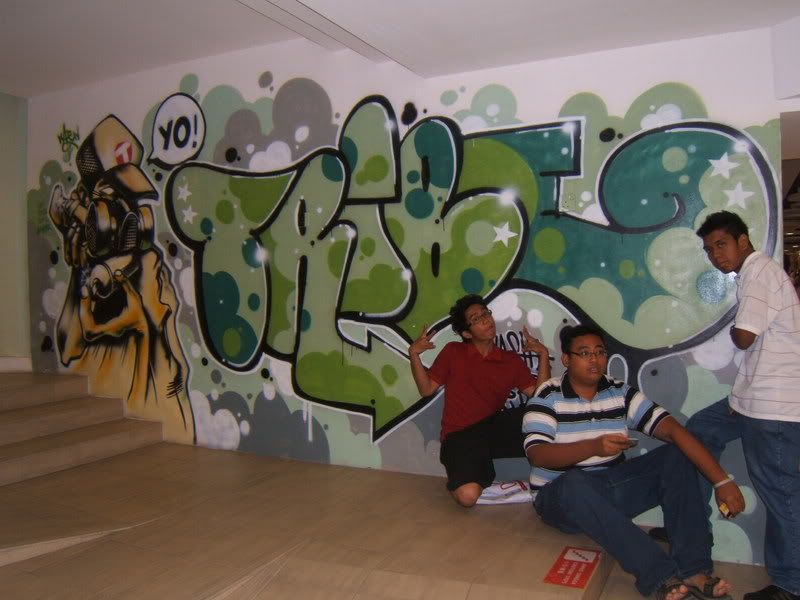 Tribe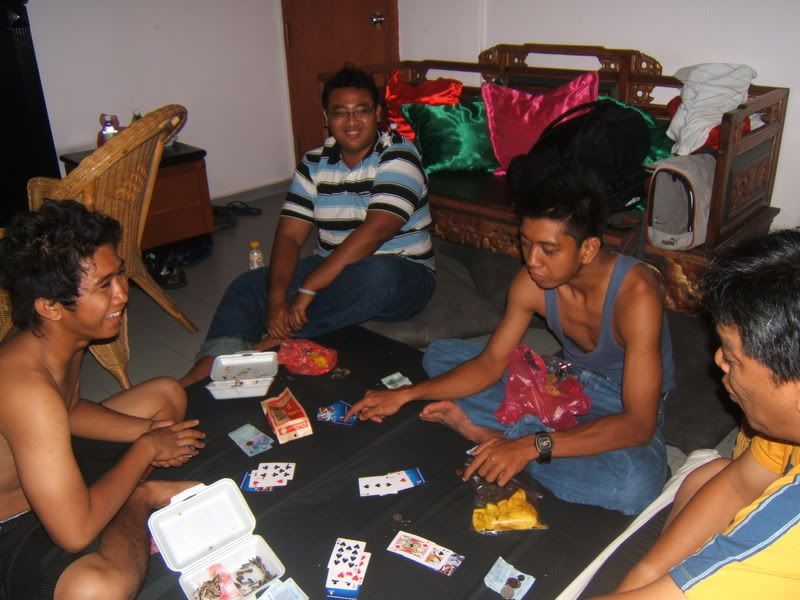 Activities In The Hotel Room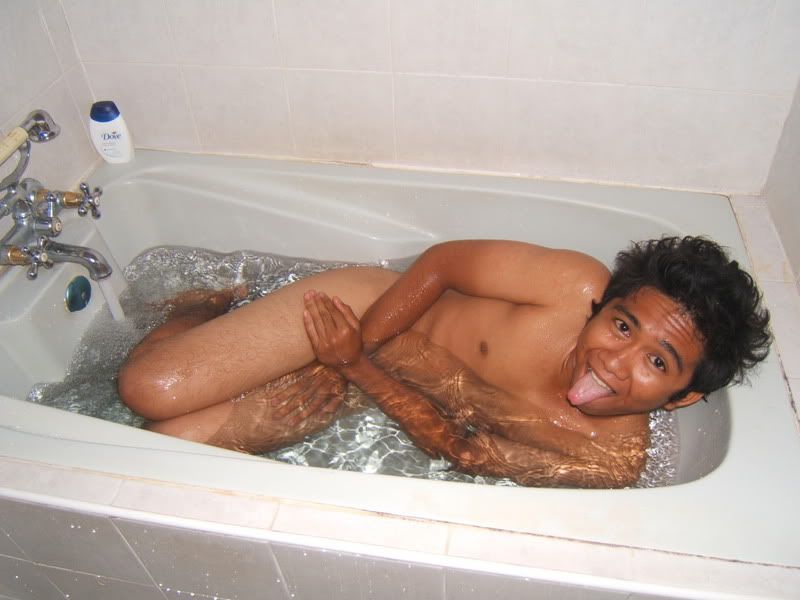 Malacca's Pornstar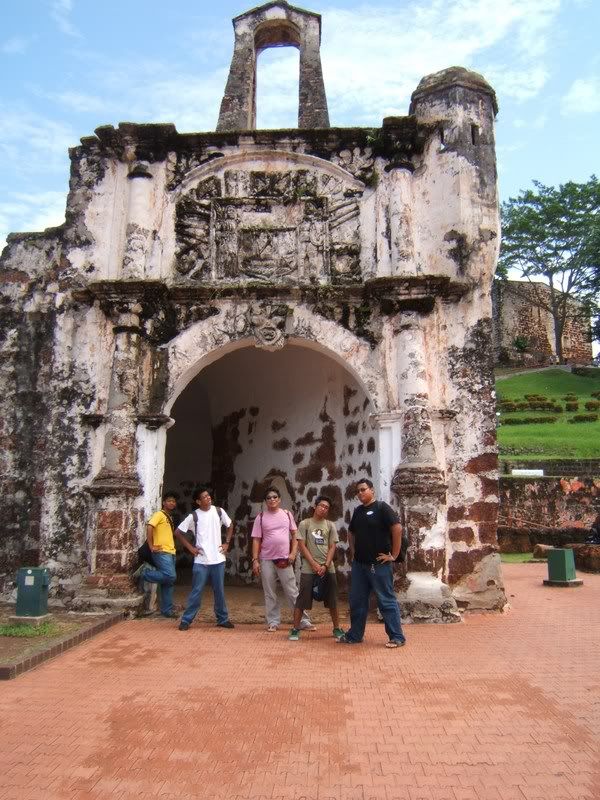 ETP Band In Malacca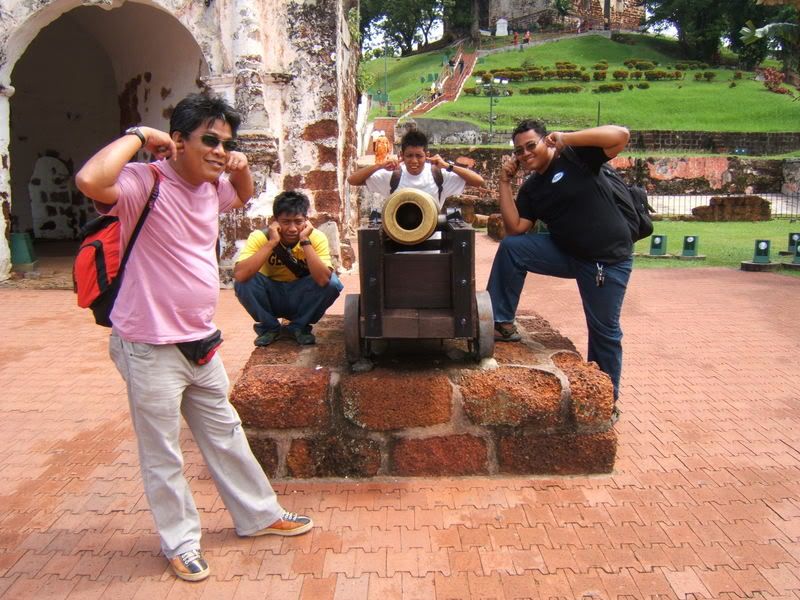 Close Ur Ears It's Gonna Blow
Posted by Fr3aK[A]z0iD at 2:24 AM
Monday, July 02, 2007
Finally
finally.. after a long wait it's finally here!! wat? my enlistment letter!! woohooo
You are hereby required to report for enlistment on 09 OCT 2007 (TUE) AT 8.30 AM to POLICE ACADEMY (PA)
Yeah!!! im in the police force.. Alhamdulillah..
Posted by Fr3aK[A]z0iD at 12:20 AM