Friday, April 01, 2005
Actually There's No Skool For Today...
yep.. supposedly there's no skool for today.. ok let me tell u wat happen... i know today c++ lecture was cancel or no more lecture for c++ for this sem.. so i came at 11 for my maths lecture.. but i reached there n non of my lecture mates where there... so i called my fren... n u guessed it... my maths lecture was also canceled... so i got like 3 hrs b4 my next class..

chilled at mcD n revised my maths... hmm... n then have an accompany syuhaidah n azlina.. talked a while n yeah gone for the next class... 1st i was hepi to see my fren waiting in front of the class... n for ur info the class starts at 2... usually by that tym the lecturer will be there oredi.. but he's not there.. smelling sometink fishy i asked my fren to called him.. n yeah.. actually there's no lab!!! wtf... i go skool for wat???

so proceed to the clubroom to find a'az was alone... so slept there... while she's gone to tutorial... n then left ard 6 n met the gang.. hehehe i mean aidah, nurul, fee(mak N) n syawal... it was aidah n mak N pay today.. so she's treating us pizza hut.. yeah.. another treat at pizza hut.. n than as usual disturbed the waitress.. but no numbers for today.. hehehe...

n then ard 9.40 all decided to go home.. n yeah b4 leaving took some pics.. here they are.. njoy!!!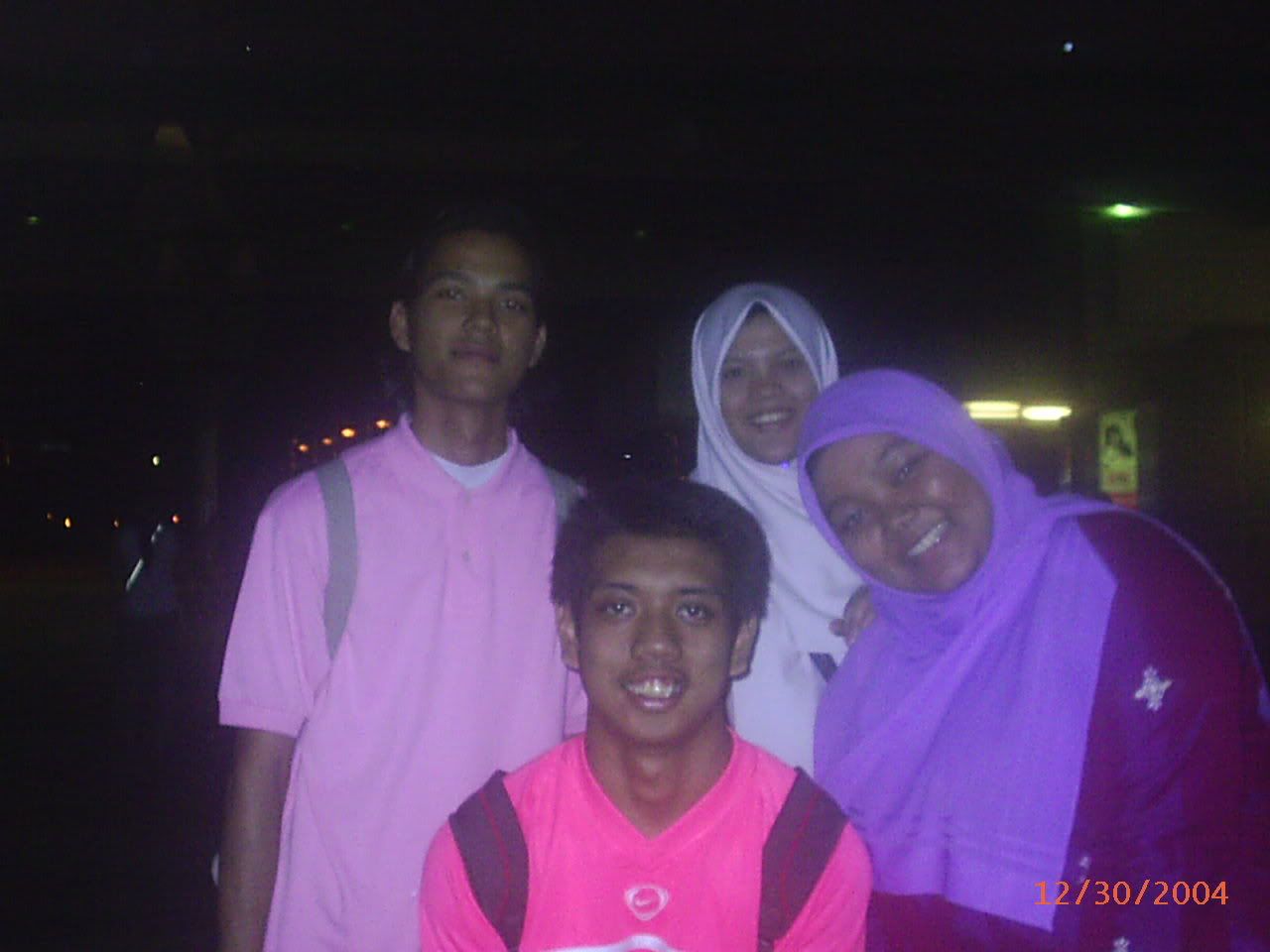 Me, Syawal, Aidah N Nurul...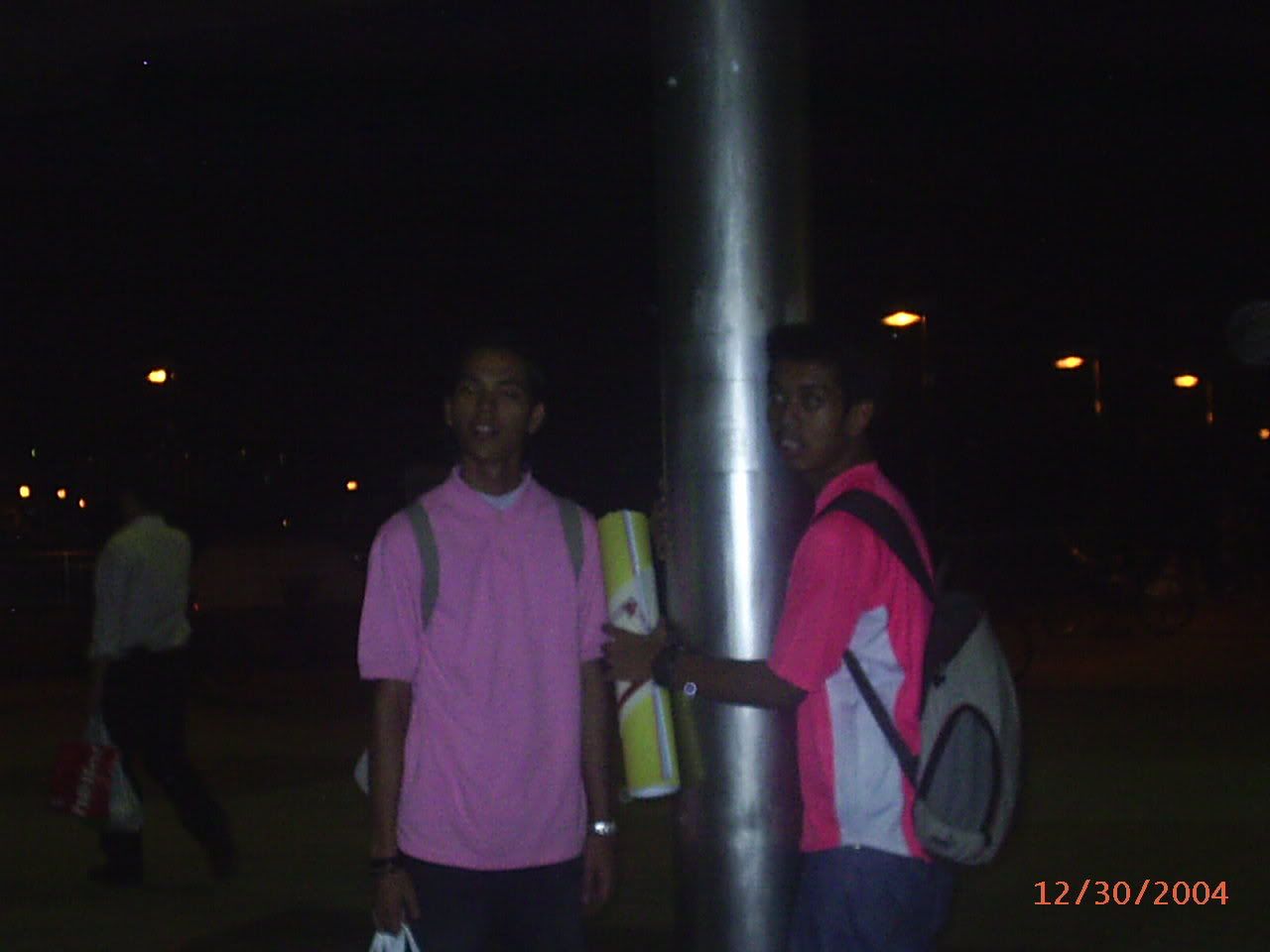 Syawal: Am I suppose to hug the post as well???
Me: Juz hug!!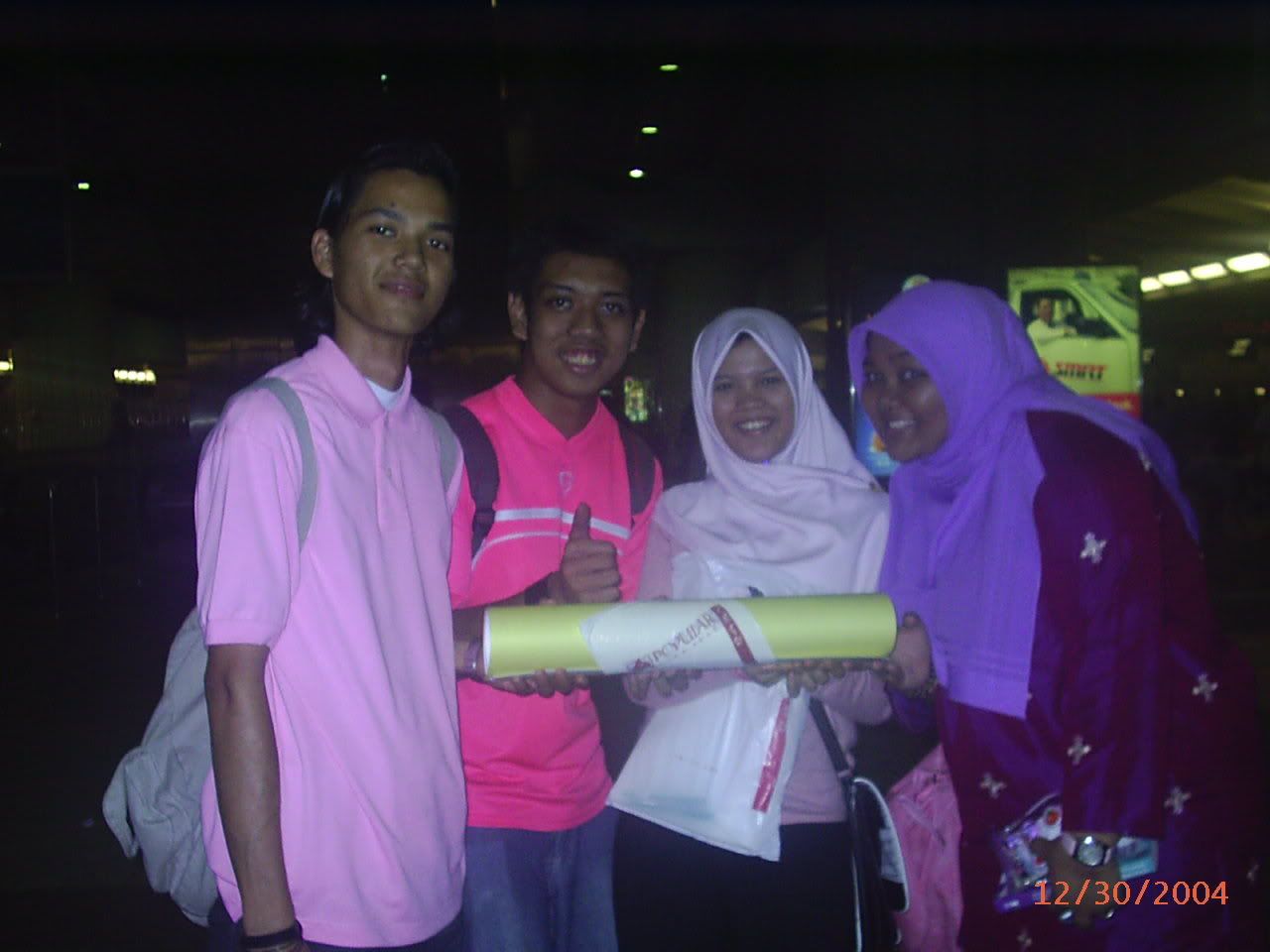 Popular bookstore.. the best vengard(donno how to spell) sheet u can get there...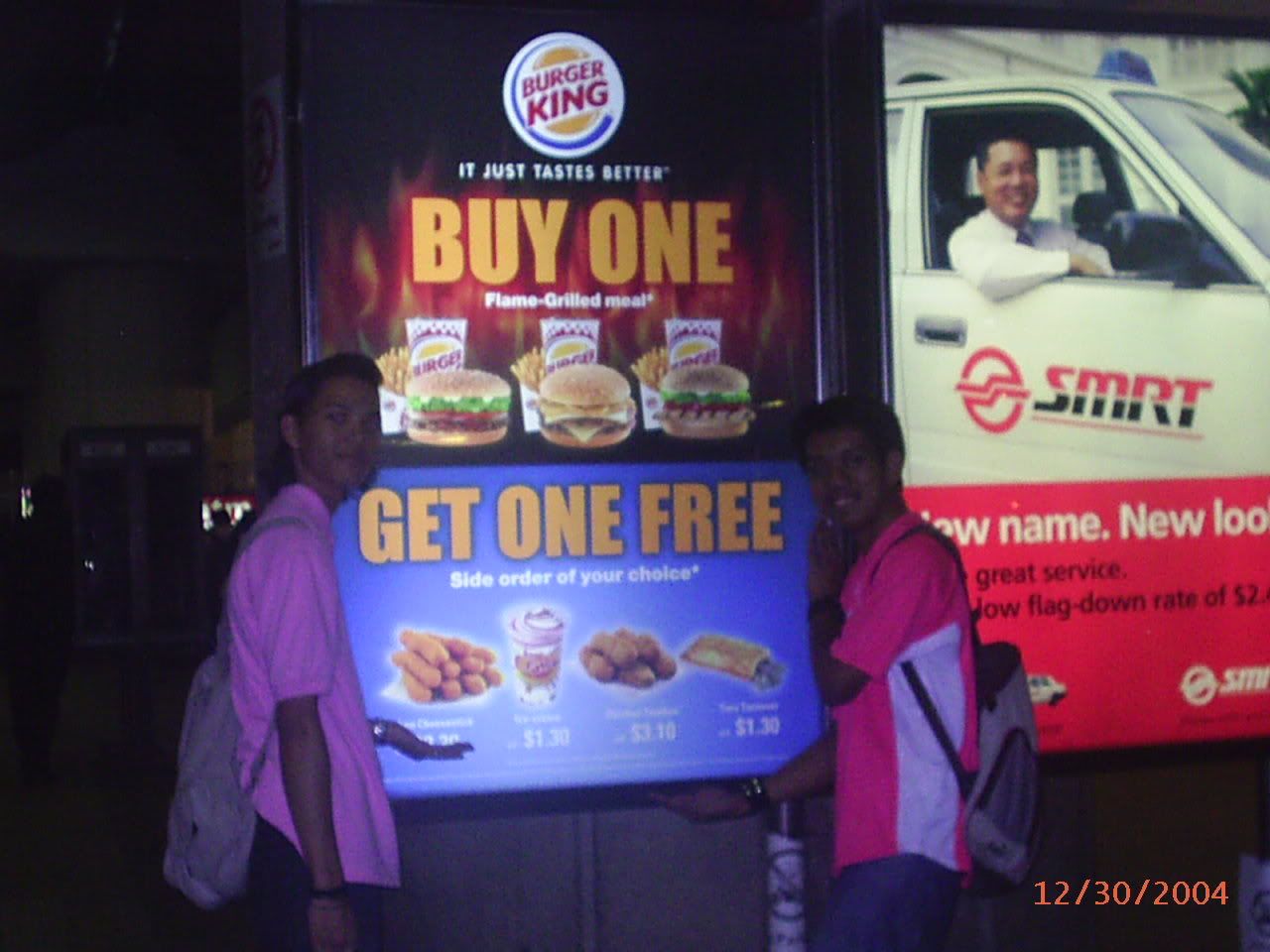 BK.. having another promotion.. dont forget to treat us!!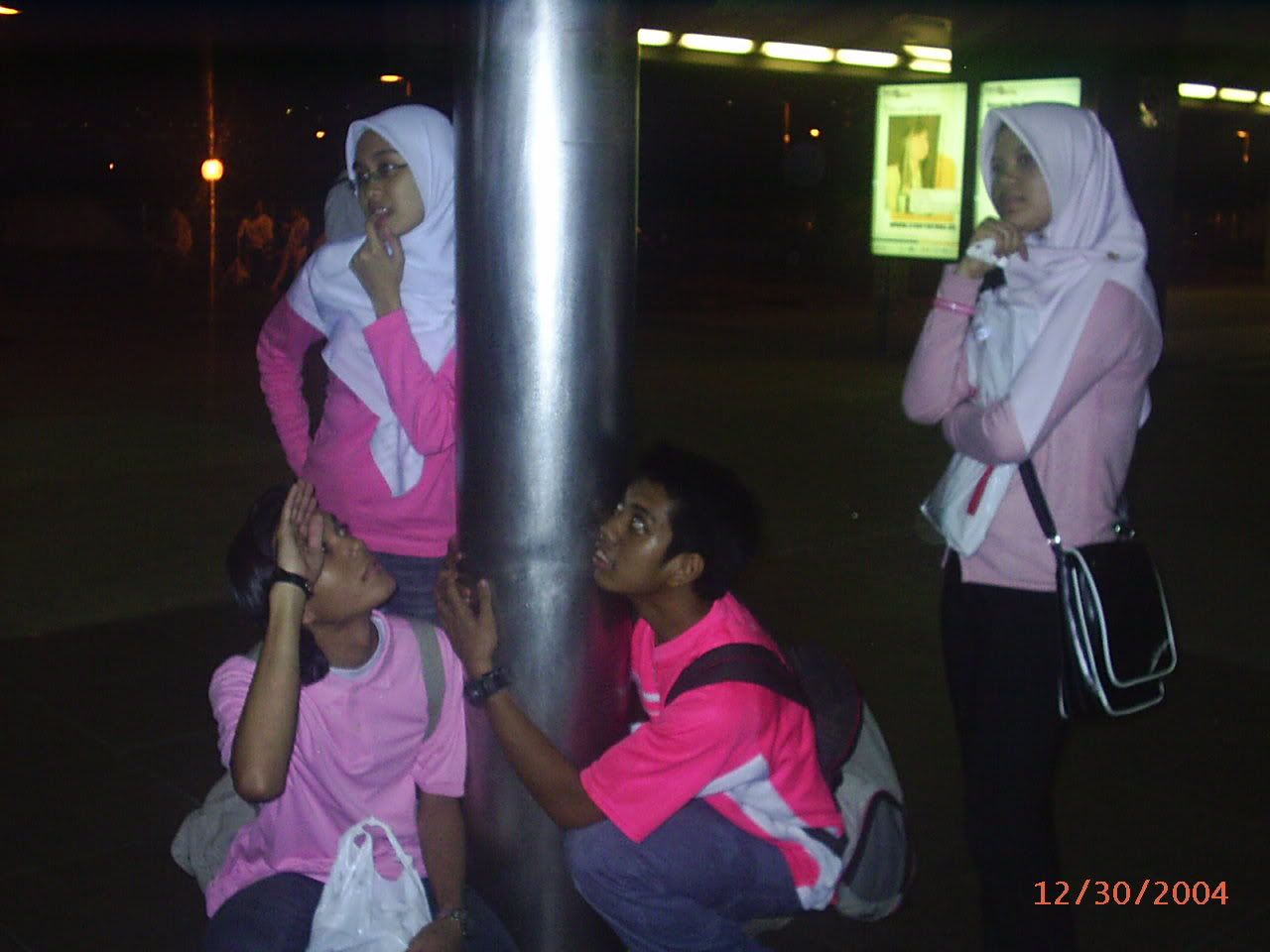 Me: Wal!! Look wat's up there??
Syawal: I see it!! it's the sky!!!
aidah: wal.. there's no sun...
fee: *dreaming* where's he....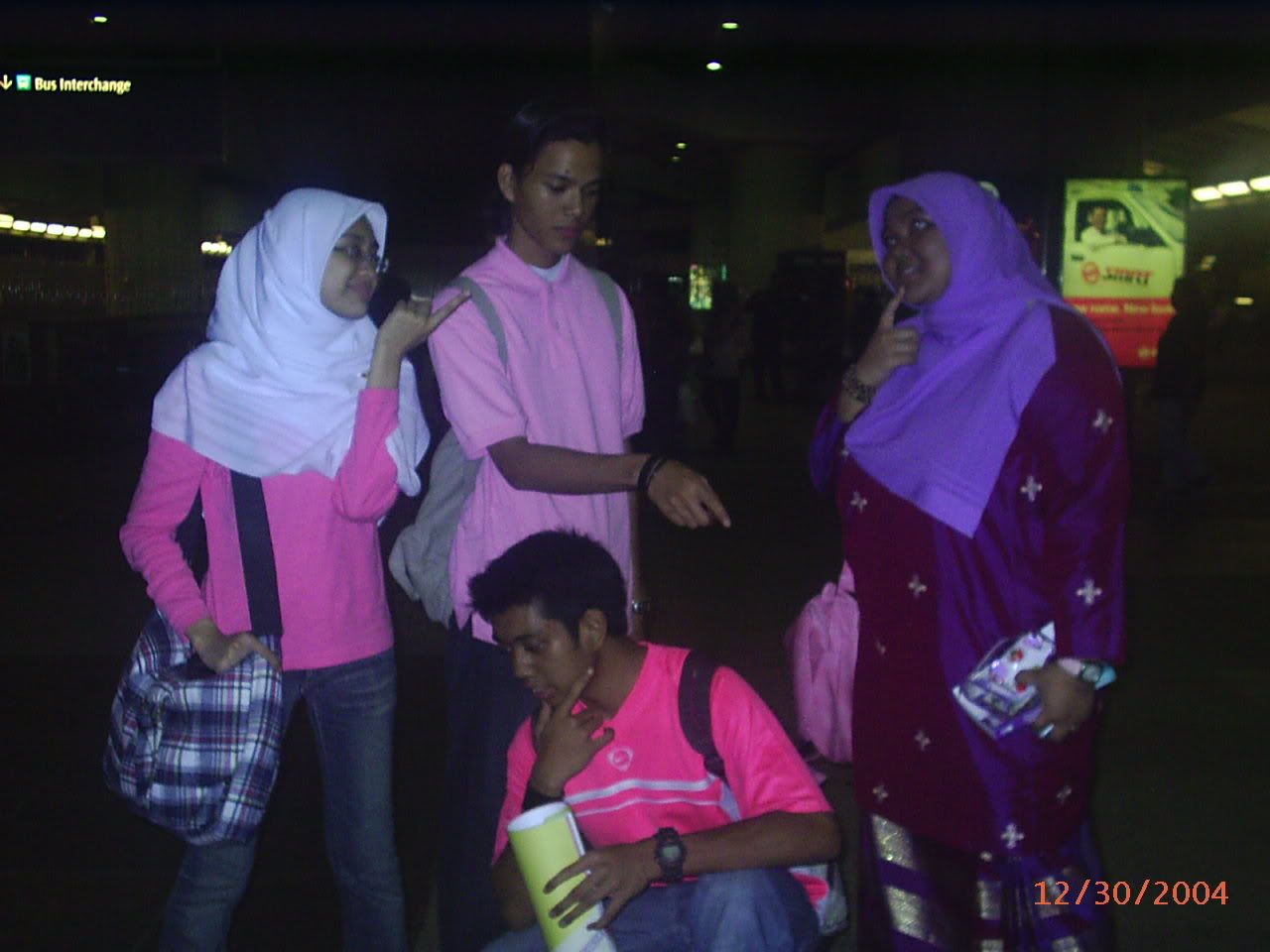 me: look!!! nice ants...
wal: those are bigger...
fee: notink better to do isit looking at ants??
nurul: ya lor...
Posted by Fr3aK[A]z0iD at 2:12 AM